Acer Aspire 5738PG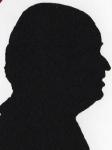 Review controls
This is a 64bit Windows Notebook that does not cost the earth. The first commercial (rather than an upgrade) product I used was an expensive disappointment, this however should made the juices move, and for an added touch it has touchscreen technology.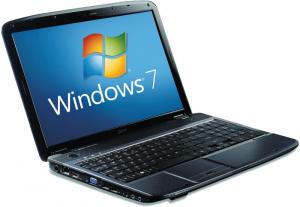 click image to enlarge
It is 38x24x4cm maximum as the edges are slightly curved and the rear is about one centimetre larger than the front it weights 2.3 kilos. Mine was an electronic blue colour meaning in certain lights it appears black in colour.
The rear is clear as the lid opens over it. The right side has a Kensington lock port, Modem socket, the DVD multi drive and two USB ports. The front has a slider to lift the lid and a multi card port. The left side has sockets for microphone and headset and beside these is an SPDIF, two further USB ports, VGA out and HDMI out, Ethernet port and DC input complete the sockets.
The viewable screen is 34.5x19.5cm giving the notional diagonal measurement of 15.6inches. There is a 104 key keyboard with the alpha and numeric keys being fullsize. So unlike a lot of notebooks you get a dedicated numeric keypad. There is a 5.5cm area behind the keyboard with the first one centimetre having five well marked buttons and the inbuilt pinhole microphone. The next 3cm area has the speakers and the on/off button. The last centimetre is left clear. The top centre of the screen has the Crystal Eye web cam that works well even in low light. Together with the aforementioned pinhole microphone VOIP or Skype video conversations are possible.
There is a 7.5cm area in front of the keyboard and this contains the trackpad it is 8.5cm from the left and 21cm from the right. It is 8x4.5cm and a single rocker button runs its length with a finger print scanner in the middle. To the right is a button that allows you to turn the trackpad off for those who do not like it or have difficulties with it.
It has Windows 7 Home Premium and a 2.53GHz Core Duo processor, 4 GB of RAM. The hard disc shows as 452GB (meaning with restore partition it is probably 500GB).
The Windows Experience has processor at 6.2, RAM at 6.2, Primary Hard Disc at 5.8, Gaming Graphics at 5.9 and Graphics at 4.1. Making the overall Experience 4.1 as it defaults to the lowest figure. However I think the overall figure is somewhat misleading as in all other areas apart from standard graphics it was almost as good as a unit recently reviewed that cost £3000!!!
Touchscreen features are fully supported and although this is the first touch unit I have reviewed I think it could well work better with a notebook than a desktop as you will need long arms to reach a large panel and a notebook screen is always in easy reach.
Certain programs like Corel Digital Studio really take advantage of Touch Screen but everyday actions work well as well. Try for instance basic task swapping and for relaxation using a Windows game such as Freecell, it's a joy with touch.
Other software provided are a range of games from Acer some downloaded and others available for 60minute try before you buy. There is a 60day trial Microsoft Office as well as McAfee Security and Norton Backup. Other software is provided from NTI and EgisTech and ESobi as well as some Acer applets ready installed.
To me this is what a modern Windows 7 notebook should be; plenty of power, very responsive and having touch makes certain tasks a joy to complete. Startup was 50 seconds and shutdown a very respectable 8 seconds. My tests were with moderate usage including some of both Wireless and Ethernet and I got three hours of use before it started yelling. Recharge was only 90minutes while it was still in use. My only minus point is that the screen is very reflective so you do need to work out where to have the light source.
Doing my Internet searches found the Acer Aspire 5738PG at a best price of £682.96 including free delivery. It has a slightly different processor and slightly smaller hard disc but it is the version sold in the UK.
http://www.amazon.co.uk/gp/product/B002SG7K5C?ie=UTF8&tag=gadge0a-21&linkCode=as2&camp=1634
www.acer.co.uk/acer/productv.do?LanguageISOCtxParam=en&kcond61e.c2att101=70370&sp=page16e&ctx2.c2att1=17&link=ln438e&CountryISOCtxParam=UK&ctx1g.c2att92=122&ctx1.att21k=1&CRC=1838026523