A TravelMate Timeline Laptop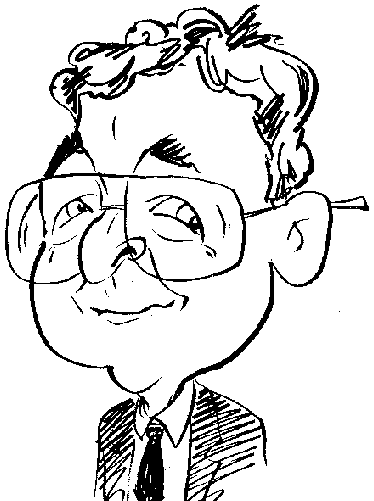 As a regular user of an Acer TravelMate laptop, I was pleased to receive one of the company's 8000 Timeline series for review. This was the slim-line TravelMate 8371 which is aimed at the business users and currently comes with Windows Vista Business.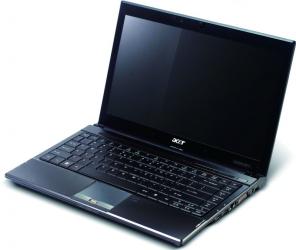 click image to enlarge
Decked out in a matt black case (not everybody needs or wants a reflective sheen) with dimensions of 323.6 x 228 x 26mm (W x D x H) in its closed state, this laptop is not going to show you up when you bring it out in company whether in the home, office or local coffee shop. I was a little concerned at the lack of a holding switch to keep the lid down in its closed position. However my worries did not stick around too long as there were no instances of the lid opening itself at inconvenient times. So it appears that Acer has probably taken the stance that if you don't need a feature then there is no need to include it.
Opening the lid reveals a 13.3-inch WXGA HD-ready screen capable of displaying a resolution of 1366 x 768 pixels with a 16:9 aspect ratio. As a business tool you get the more appropriate non-glare surface rather than the CrystalBrite effect used with the Aspire range. This TravelMate screen gives you good, clear visibility in a range of lighting conditions and from various angles. Positioned on top of the screen is an integrated CrystalEye web cam which can capture content with a resolution of 640 x 480 @ 30fps.
A slightly curved keyboard is well laid out with a specific number pad available via the NumLk option. Almost silent in operation, the keyboard is comfortable to use. The unit's touchpad combines multi-gesture support for certain actions such as scrolling and zooming and a fingerprint reader. Located just to the right of the touchpad is a button, flush to the surface, for turning the touchpad on/off to avoid accidental contact when typing.
Arranged along either side of the casing are a variety of ports and jacks sockets. You get three USB 2.0 ports; external VGA port for a second monitor; Ethernet port; microphone-in and headphone-out jack sockets; Acer EasyPort IV connector; and mains power jack. You also get a multi-card reader with support for SD, MMC, MS, MS PRO and xD formats. While it was not surprising to note the omission of a HDMI port, it was extremely disappointing to realise there was a lack of any type of optical drive which could well put off some purchasers who might baulk at paying extra for what is often considered a must-have feature.
Checking under the hood reveals that the heart beat is being provided by an Intel Core 2 Duo SU9400 1.4GHz processor with 3MB L2 cache working in conjunction with an Intel GMA 4500MHD graphic chip. A more than reasonable 4GB of DDR3 1066MHz RAM was supplied with the review unit. When running a 64-bit operating system, there is an option to upgrade to 8GB of RAM.
Storage is taken care of by a hard disk. In the case of the review model, this was a Hitachi drive with a capacity of 320GB supplied as a single partition. Units with smaller or larger hard drive capacities are available for those with specific needs.
Various communication options are included with the TravelMate 8371. Along with the 10/100/1000 Gigabit Fast Ethernet card, there is an Intel Wireless WiFi Link 5100 feature providing dual-band quad-mode 802.11 a/b/g/Draft-N; 3G Gobi 2000; and Bluetooth 2.1+EDR.
Acer is claiming a battery life of 8 hours for this model. Unfortunately I was unable to come close to this figure during my tests. For general use I was able to keep working for an overall period of six hours 5 minutes – leaving the system idling whenever I took a break. Letting the TravelMate provide background music reduced the running time to slightly less than four hours. Playing videos from an external hard drive gave me three hours of use.
As supplied the TravelMate 8371 comes with Microsoft Vista Business (SP1) pre-installed. Other software includes various Acer developed titles such as Bio-Protection, CrystalEye, GridVista and Backup Manager. In addition you get Windows Live Essentials and InterVideo WinDVD 8 while trial copies of McAfee Internet Security and Microsoft Office Professional 2007 are tasty templates.
Generally I was happy with the performance of the TravelMate 8371 despite the discrepancy between claimed and achieved battery life. The lack of an optical drive was a disappointment but this can be got round with an external device. Expect to pay in the region of £750 depending upon your chosen specifications..
http://www.acer.co.uk/acer/productv.do?LanguageISOCtxParam=en&kcond61e.c2att101=61996&sp=page16e&ctx2.c2att1=17&link=ln438e&CountryISOCtxParam=UK&ctx1g.c2att92=122&ctx1.att21k=1&CRC=382200310
There are a good selection available from Amazon.