Acer Ferrari 1100-704G25Mn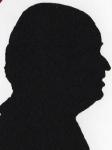 Review controls
A small notebook with a great number of extras. If you want a full featured small notebook then providing you are not on a small budget then you should certainly give this a look.
Buy Now
Acer Ferrari 1100-704G25
£1,417.36 incl. shipping
from Microwarehouse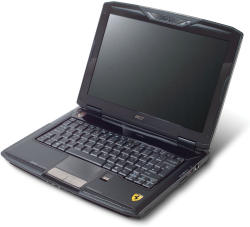 click to enlarge
The Acer Ferrari 1100-704G25Mn weights a tad over 2 kilos, it is 30x22.5x3cm and totally matt black apart from the silver Acer name and of course the yellow Ferrari logo on the lid. The screen is 26.5x16.5cm giving the diagonal 12.1 inch screen measurement.
A quick tour round the unit finds two USB ports, Express Card slot and an Ethernet port on the left side. The rear has AC adapter input, VGA output and a PS/2 port. The left side has a modem port. Five in one card slot and another USB port. The front has twin (surround sound) speakers, three audio sockets, a 4pin Firewire (1394) port and an infra red port. It also has sliders switches for Bluetooth and Wireless.
Acer products always come with a raft of software but this review is too short to mention it all suffice to say it's Windows Vista Ultimate 64bit version and lots of Acer items plus the normal Norton Trial version and other software for the DVD etc.
Once you lift the lid there is a 84 key keyboard with 7cm clear in front of it this has the trackpad with fingerprint reader on the right side of it. There is a 3.5cm area behind the keyboard that simply has the red on/off button and the Acer Empowering Key. When you switch on you find there are a row of LED's on this area as well.
As users with Vista will know it produces a score for five sections of the machine and then decides the overall figure - not an average - but whatever the lowest component is. Processor is 4.9, Memory is 5.9, Graphics is 3.4, Gaming Graphics is 3.1 and hard disc is 5.2. So the overall rating is 3.1.
So what is 'under the bonnet' AMD Turion64 X2 Mobile Technology TL-66 2.30GHz chip. 4GB or Ram (3838MB), 64bit operating system. A Hitachi 222GB hard disc split into two (C and D) I see that it is called a 250GB drive by Acer. The DVD drive is by Matshita this is rated at 8x and is double layer.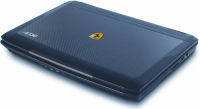 click to enlarge
The screen display is an active matrix 1280x800 and extremely readable clear and crisp, while I doubt many gamers would want it, for any normal business or home use it is fine. I found the battery life under heavy use lasted around 150 minutes between charges. This was with lots of hard disc and DVD use as well as Internet all with Bluetooth switched on.
While I did use Ethernet most of my use was on battery using Bluetooth and unlike some notebooks the 'balanced' setting is unlikely to damage your eyesight as both brightness and contrast were good.
The express port has a natty VOIP phone charger. This is stated to work with Skype and MSN messenger etc. I installed Skype and one by one worked through all the steps to get it working, I failed at the last hurdle as Skype could never hear me talking. I have no doubt it was something silly as I frequently have problems getting Skype to hear me on various types of connections, however as the review time was short I could not solve this one. It is nice to finally find someone has found a use for the Express Card slot, even if it is only as a charge point.
At this point I still do not know the price my guess would be well into four figures, the Ferrari name always adds a premium. However I always fail to see why a 12.1 inch screen is almost always more expensive than the larger/heavier 15inch offerings.
Doing my Internet searches found the Acer Ferrari 1100-704G25Mn at a best price of £1417.36 including delivery from the first link below.
http://www.microwarehouse.co.uk/catalogue/item/A0384112