Combining Wireless and Laser Technology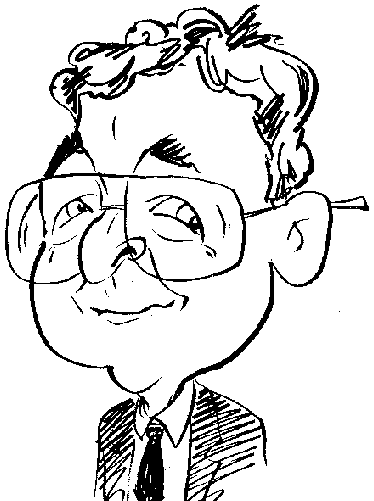 Putting aside my usual keyboard and mouse gave me the opportunity to check out some new devices from Kensington.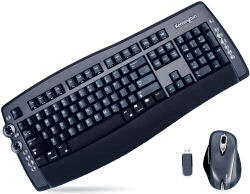 Whereas keyboards and mice were once regarded as little more than basic utilitarian devices to communicate with the computer, the latest incarnations of these units come with various bells and whistle to enhance functionality. In the case of a new keyboard and mouse set from Kensington, the bells and whistles encompassing both wireless and laser technology plus a number of extra controls.
As part of the Kensington PilotBoard series, this desktop set has the distinction of being the first combination of input devices to include a laser mouse to improve sensitivity and accuracy. Included with the keyboard and mouse, Kensington provide a small USB receiver that has rubber grips on both sides; a software CD; four AA batteries for powering the keyboard and mouse; plus a multi-language User Guide. Once the various elements have been unpacked, it is a simple matter to set up the kit. You just need to insert a couple of batteries into each device before plugging in the receiver to a spare USB port. Recognition of the keyboard and mouse should be automatic and you can then install the optional KeyboardWorks software which allows you to customise various aspects of this desktop set.
Measuring 490 x 230 x 20mm, the keyboard certainly will not let you down with regards to its stylish appearance. Set against an anthracite grey background, the black keyboard layout features all the various alphanumeric, function and cursor control pad keys that we have come to expect as standard.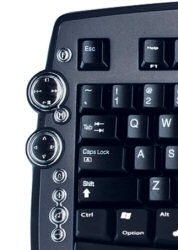 As with other modern keyboards, this unit features a number of extra controls for accessing tools and multimedia functions. On the right side of the keyboard is a column of silver buttons to access your email client; log onto your home page; open the My Computer folder (in the case of Mac users this would be the Home folder); call up the search function; refresh the current Web page or document; and open the calculator mini-app. The left side of the keyboard holds buttons to start your default media player and adjust volume levels. There are also a couple of navigation wheels for moving between tracks plus scrolling both vertically and horizontally.
In addition Kensington has built-in a permanently attached cushioned keyboard wrist rest. Normally I am not a great fan of wrist rests but I could certainly make an exception in this case. I found it to be comfortable and easy to adapt to with my typing style.
As mentioned earlier, the mouse supplied with this desktop set is of the laser variety. This means that it makes use of non-visible laser technology to improve sensitivity and accuracy of the mouse's optical capability. For most purposes you will probably not notice any difference in performance unless precise selection is required. The mouse, adopting the same colour scheme as the keyboard, is of the larger style of rodent with soft rubber ridged grips on either side. The mouse is also slightly heavier than several other mice that I have looked at recently.
This is a six-button mouse with three of the programmable controls being positioned on the left side of the body. This positioning does mean that the mouse is really only suitable for right-handed users. The standard left and right mouse buttons sit either side of a tilt wheel giving four-directional scrolling.
This desktop set makes use of 2.4GHz enhanced frequency technology to ensure that you get a good clear signal at distances up to 30 feet. Battery life is expected to be in the region of 9 months based on an average use of 8 hours a day for five days a week. This desktop set requires a system running Windows 2000/XP or Mac OS X 10.2.8 and later. I must admit that I was far more comfortable using the keyboard than the mouse which I found to be rather too bulky for my taste. Expect to pay £49.99 for this desktop set.
http://uk.kensington.com/html/10686.html
Available for £31.97 from Amazon :