Take your Mouse for a Ride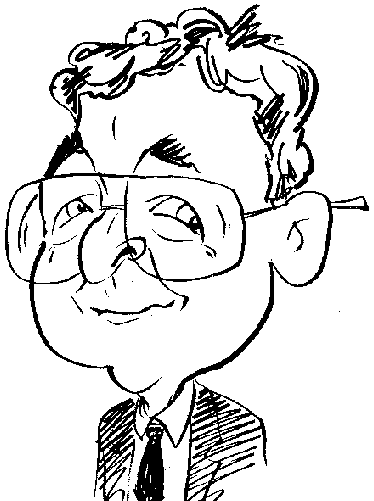 Just because it is called a mouse, does not mean that this input device can not take on another shape.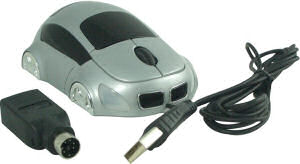 What's your mouse like? I ask the question because of the numerous styles of this particular peripheral that ate currently available (and as a way of leading into this review). Since its initial introduction as part of the standard computer set-up, this pointing device has progressed through various evolutionary stages. Starting with the original two or three button variety of attached devices, we have gone through incarnations of mice that feature a wheel that could scroll horizontally and vertically; the development of wireless connectivity that did away with the connecting tail; and optical technology to displace the dust-attracting ball. There have been multi-coloured, designer models; others that had an illuminating glow and, even recently, a flat unit that could fit in a shirt pocket. Of course that still leaves the category of novelty mice into which the Street Mouse definitely falls.
Modelled on the TVR Tuscan car, which probably says more about speed and style than comfort and economic running costs, this mouse is available in either red or silver. Measuring 23.5 x 13.2 4cm (H x W x D), this is an 800 DPI optical mouse that comes with USB and PS/2 connectors. Featuring the standard two-button and central wheel arrangement as part of the car's bonnet, the mouse emits a blue light from the car's headlights.
You also get traces of a red glow emanating from between the joins of the tinted windscreen and bonnet. I am not so sure that the red glow is meant to be visible. My guess is that this is more to do with a slight design fault in the construction. This feeling is backed up by the rather flimsy feel to the mouse and the impression I get that any reasonable pressure on the car's doors would cause them to buckle and snap plus having to re-attach the car's rear number plate which had come loose in transit.
Although based on a speed beast, this Street Mouse is not particularly fast when it comes to moving the cursor. There were even occasions when I thought the car might have stalled before any movement was detected. Let's say that while this mouse worked, it was more like a veteran car in performance than one of today's status symbol cars. Of course it could be said that we remained well within the current speed restrictions. My current mouse will be under no threat from this latest challenger which is more of a decorative additional and talking point rather than a useful peripheral.
The Street Mouse is Mac and PC compatible. It comes with USB and PS/2 connections. Currently it is available from Gizoo.com at a price of £12.95.
http://www.gizoo.co.uk/Products/PCGaming/PCGadgets/StreetMouse.htm