Introducing Seagate FreeAgent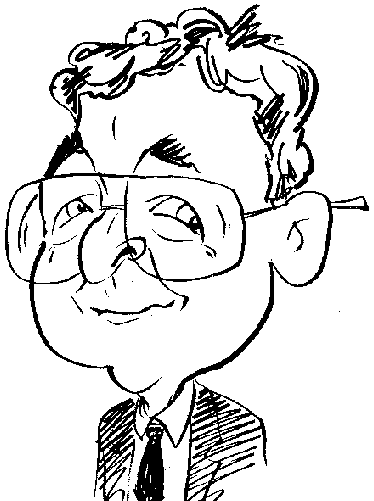 Always on the look-out for more storage space, Michael Fereday discovers a new Seagate initiative.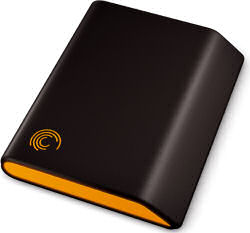 Following its take-over of Maxtor, Seagate has not been sitting back admiring its new acquisition nor has it been contemplating a cull of its enlarged product portfolio. That is not to say there won't be any casualties but, for the record, Seagate will be continuing with the Maxtor brand. Seagate believes this brand has a strong presence in the market and it is ideally suited for the B2B sector with the emphasis on backup and data protection. The consumer arena will be served by the more life-style products that will be appearing under the Seagate brand name.
Leading the way with this life-style thrust will be the FreeAgent family of data storage and mover products. Seagate's aim with this range of products, and others still in the pipeline, is to move away from the traditional "storage in a box" concept and allow users to be more mobile with their data storage while also adding a touch of style that would not be out of place in a modern living room environment.
Currently there are four distinct models in the FreeAgent range of products. Taking its position at the top of the range is the FreeAgent Pro which will be available in 320GB, 500GB and 750GB capacities. This stylist upright device (measuring 190.5 x 35.5 x 160mm (H x W x D)) sits on a base station. Encased in expresso-brown, brushed aluminium with, what is described as, molten amber illumination, this device has the appearance that could add a touch of sophistication to your setup.
The FreeAgent Pro features an interchangeable modular interface system. Basically this allows the device to be used with a combo USB 2.0 and eSATA interface as standard or switch to dual FireWire 400 ports as the need arises. This should ensure that the FreeAgent Pro device has a reasonable degree of future-proofing.
FreeAgent Pro comes with software that lets the user automatically synchronise content, where ever they are located, simply by selecting the appropriate items. How this ability to move data around will affect DRM (Digital Rights Management) issues has yet to be explained. As part of the package, Seagate will be providing users with a trial offer of 500MB of password protected online space which will be free for the first six months. Any charges after this period have yet to be decided upon by Seagate.
Similar in design and colour scheme to the Pro, the FreeAgent Desktop model comes in 250GB, 320GB and 500GB flavours. Measuring 190.5 x 41 x 162.5mm (H x W x D), this desktop model slots into a base station that connects to the computer, whether is it Windows or Mac based, via USB 2.0 connectivity. Seagate is of the opinion that this product will be ideally suited to provide users with add-on storage that makes use of the company's revolutionary perpendicular recording technology,
Smaller in both physical size and capacity, FreeAgent Go will, as demonstrated to me, fit into a pocket for easy portability. With its dimensions of 18.5 x 122 x 99mm, same colour scheme, and available with capacities of 80GB, 120GB and 160GB, the FreeAgent Go will allow you to carry your current data with you and synchronise via the supplied USB 2.0 cable with whatever computer is available. Using the supplied Ceedo software, you can run more than 100 free and pay-to-use applications on any PC without requiring a footprint on the host or leaving behind any evidence of its temporary occupation.
Completing the range is the FreeAgent Go Small. As its title indicates, this is the baby of the family both in regards to size and capacity. Around the size of a matchbox (58.5 x 53 x 15mm) and weighing a mere 37g, the Go Small model has its own flip-out USB 2.0 connection for accessing its 12GB of capacity. An extension USB 2.0 lead, carry case and encryption software are supplied as standard.
As well as the expresso-brown and molten livery, all the FreeAgent devices will have distinctive white packaging. Each device comes with five years warranty and should be available from the end of March. Prices for the various devices and capacities are as follows:-
| | | | | | | | |
| --- | --- | --- | --- | --- | --- | --- | --- |
| | 12GB | 80GB | 120GB | 160GB | 320GB | 500GB | 750GB |
| Go Small | £80 | | | | | | |
| Go | | £73 | £84 | £95 | | | |
| Desktop | | | | | £84 | £133 | |
| Pro Firewire | | | | | £120 | £153 | £223 |
| Pro USB/eSATA | | | | | £109 | £141 | £211 |
http://www.seagatefreeagent.com/
Example prices from DABs :