HP Media Centre PC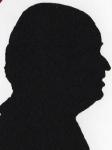 Review controls
The only way to get a copy of XP with 'Media Centre' additions is pre installed from a manufacturer, here I am looking at one such offering from Hewlett Packard.
On the face of it you have a standard PC that has a built in TV and Radio card, connect a coaxial cable and FM lead and you have TV and Radio, the unit also has built in software to make the unit a PVR (personal video recorder). Connect to the Internet and then download programming information and then the PVR becomes somewhat better than a standard VCR.
A 17inch flat panel comes with the unit meaning that you can view the output from a little way away from the unit. In case you do not have 3 metre arms then a rather nice remote control is supplied to make it feel more like a TV.
It can be used as such in 'Media Centre' mode so when booted up you see a menu full screen to give you the options of watching TV, listening to Radio, viewing stored still images (such as from a digital camera) watching stored programs or even DVD's.
Behind all this is a standard – if powerful – PC and with use of third party components most people could arrive at such a combination - with the exception of never seeing the desktop – for somewhat less than the cost. I am not sure why Microsoft will not sell boxed 'Media Centre' version of XP, in fact it was sometime after the US launch that any UK versions from manufacturers were available.
So what do you get PC wise, a powerful 3GHz Intel processor, 512MB of RAM, 150GB hard disc (6GB of this is a recovery drive) so 144MB are available. Nvidia Gforce 5200 video providing plenty of power to drive the 17 inch flat panel at 1280x1024 in 32bit colour. There is a DVD/CD writer as well as a DVD ROM drive.
Built in 8 in 1 card reader for all usual types of card apart from XD card as used by Olympus and Fuji. There are all the normal ports with 6 USB2 (four back and two front) as well as two FireWire ports and front audio ports. The unit I saw had Wireless keyboard and mouse (both USB) although there are standard PS/2 ports.
So in use the unit was efficient as a 'Media Centre' and also as a PC. It takes a little getting used to, we over the years have got used to sitting on top of a PC and now this is neither required or desirable. You do need to get used to having two small boxes sitting nearby as receivers for wireless one for mouse and PC and one for remote control.
A lot of cables still seem to surround the unit and I know a lot of ladies who would still say no to a grey box in the lounge. For some reason best known to no one certainly not me I wrote this item at the start of the year, it then sat on my PC and only when I had a query did it turn up, in the mean time the model number has changed to M487 (from M380) the hard disc is now 200GB and RAM is 1GB, two nice pluses. There is a whole raft of software – see page two of the .pdf link – the stated HP price is around £1399 and that is with the 17inch panel.