QuickCam Fusion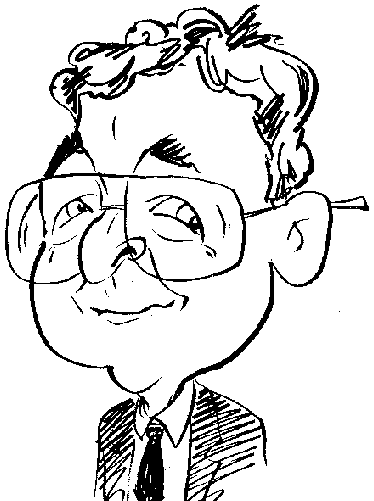 Review controls
Whether it is video conferencing or live Web video content, you do need a webcam.
Buy Now
Logitech Fusion webcam
From £26.98 at Amazon

It has been quite a while since I last looked at a webcam. In the intervening period, the various models have certainly become smaller, more adaptive and feature-rich in their make-up. A good example of these various trends can be seen with the Logitech QuickCam Fusion offering.
This particular webcam has been designed so that it can sit on a TFT, CRT monitor or most other locations you might be tempted to use, with a rubberised stand that can be adjusted to suit different environments. The webcam's shape reminds me of a stubby lollipop sign that is resting on its side. The 1.3-megapixel is positioned at the circular end while the built-in microphone, snapshot button and activity light (generally referred to as a power indicator) are located along the main body. On the occasions when you want to temporally block the view, the camera has a privacy bar which can be easily flicked around in front of the camera so blocking out any image. There is also an option to replace the live view with a user-selected picture.
The webcam links to the computer via a permanently attached USB lead - preferably USB 2.0 for the best quality video. This lead measures 185cm which should be plenty for most eventualities and will give a great deal of freedom in the positioning of the webcam. However before attaching the webcam you do need to install the software first.
The software installation is hardly the quickest operation and you are advised to deactivate any anti-virus and anti-spyware software that is running before proceeding. At the appropriate point you will be advised when to connect the QuickCam Fusion. A wizard will then kick into action and lead you through the process of positioning the device; selecting the appropriate microphone and speakers to be used from any that are available; plus adjust the volume level. The camera will automatically detect if you need to use the Logitech RightLight 2 technology for improved picture quality in varying lighting conditions. Any of these settings can be adjusted later using a supplied utility that includes the ability to alter the zoom level and pan the camera in different directions.
A floating toolbar provides the means of accessing the program's various features and settings. The webcam can be used to capture still images or short video clips which are then displayed as thumbnails in a rogue's gallery that can be accessed at any time. You can also use the device as part of video conferencing sessions. As part of the installation, the software will check for the presence of various communication and messaging packages, such as Skype and MSN Messenger and set up as link to these titles. The QuickCam Fusion can be set to track your face during a live video session.
QuickCam Fusion does have a fun side. Logitech has bundled its Video Effects software with this product. You can set up an avatar to be your on-screen representation and even have the avatar mimic some of your basic facial expressions. A number of avatars are provided as standard and more can be downloaded from Logitech's web site. You should be aware that when in operation, the avatar feature is rather resource heavy. There are also a number of face accessories, such as a crown or an arrow stuck through your head, and these can be superimposed on your face. Yes you can see the join but it should cause a smile or two.
The QuickCam Fusion supports a number of resolutions. These range from 210 x 240 up to 2304 x 1728 (using software enhancement) for capturing still images. Video is capture with a resolution of 640 x 480 at 30fps. Image quality is good although there is a slight delay between actual movement and the on-screen view.
QuickCam Fusion requires a Pentium 4 with a recommended 2.4GHz or better processor with 256MB of RAM and 200MB of free hard disk space running Windows 2000/XP. As mentioned previously you really need USB 2.0 for the best resolves although the webcam will work with USB 1.1. Initially priced at £79.99, you should be able to purchase this webcam for around £55 by shopping around.
http://www.logitech.com/index.cfm/products/details/GB/EN,CRID=2204,CONTENTID=10562