A Tablet PC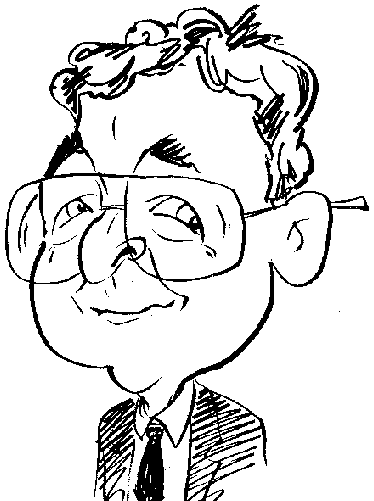 Review controls
Acer continues to enhance its range of notebooks. We take a look at its latest innovation.
Acer has recently added the C200 series to its range of TravelMate family. Unlike the other models in this range, which adopts the traditional style of notebook, the C200 series is a Tablet PC. While the general shape and size (315 x 238 x 35.3mm (W x D x H)) is notebook-like in appearance, this particular series is easily disguisable by its top mounted touch screen. This review is based on a pre-production model although specifications and features are expected to remain unchanged.
In normal Tablet PC mode you would probably want to have the 12.1" XGA TFT screen showing a portrait view of content. To facilitate this, Acer has conveniently placed a button on the screen's fascia for quick switching between landscape and portrait orientation. Other controls located along the top or right side of the screen, depending upon orientation, are those for power; security lock; biometric fingerprint reader; plus ESC and Function buttons when in Tablet PC mode. Also available, although positioned on the main body of the unit, is a scroll wheel for up/down movement when viewing long documents.
An EMR (Electromagnetic Resonance) stylus, stored in a slot in the main body of the C200, provides the means of interacting with the Tablet PC. As this pen shaped device is held near the screen so a cursor will appear. You can use this stylus as you would a mouse and it can also act as a note-taking or drawing implement when used with various applications including the supplied Aglix GoBinder Lite database and PIM software. I was impressed with the text recognition engine that was able to convert by scrawled notes into recognisable text that could be pasted into the current application. Less impressive was its use as a mouse as I was often forced to repeat actions before they were accepted.
Of course there will be many occasions when you want to use the Tablet PC in notebook mode. The C200 will not disappoint. Rather than opt for the more usual swivel and tilt procedure, Acer has gone for a click and slide operation to turn this device into a more traditional style of notebook. By releasing a small catch (the click) at the back of the screen and raising it (the slide), the screen locks into position at approximately 125 degrees and reveals an 85-key keyboard with a two-button track point. All the functionality previously available in Tablet PC mode still remains available to the user.
At the heart of this Tablet PC is a Pentium M760 (2.0GHz) processor with 2MB L2 cache and 512MB of RAM expandable to 2GB. Graphics are handled by NVIDIA GeForce Go 6200 with 256MB of memory capable of supporting a resolution of 1024 x 768 at 32 bit. The 100GB hard drive is protected by Acer's Disk Anti-Shock Protection technology. Also included is a slot loading DVD Dual layer burner and a 4-in-1 card reader (SD, MMC, Memory Stick and Memory Stick Pro).
Positioned along either side and the rear of the unit are 3 USB 2.0 ports, Fast infrared port, PC Type II card slot, IEEE 1394 port plus modem and Ethernet ports. Other connections include headphone line-out jack, microphone line-in jack and 124-pin Acer ezDock connector.
As mentioned earlier, the C200 has a built-in fingerprint reader for security purposes. The positioning of this fingerprint reader is more appropriate when using the C200 in portrait Tablet PC mode. Your fingerprint can be used as the entry key for various actions. There is also a password protection option. Power is supplied either from the mains or using the supplied replaceable and rechargeable battery from which I was able to get up to five hours of general usage.
The C200 comes pre-installed with Microsoft Windows XP Tablet PC Edition. Acer also includes Microsoft Reader, Adobe Reader, Norton Antivirus, Cyberlink Power DVD, NTI CD-Maker plus Acer Empowering Technology, Launch Manager and Soft Button software. Pricing for this particular model has been set at £1209.00.
http://www.acer.co.uk/acereuro/page4.do?dau22.oid=12915&UserCtxParam=0&GroupCtxParam=0&dctx1=17&CountryISOCtxParam=UK&LanguageISOCtxParam=en&crc=2348976151