Aspiring to a Wireless Laptop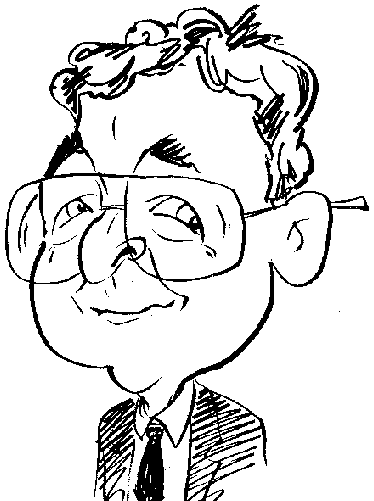 Review controls
With a 15.4 inch display and numerous connectivity options, Acer Aspire 1690 series comes under the microscope
The arrival of Intel's "Sonoma" platform, with its increased functionality and improved battery life, has quickly been followed by the introduction of numerous new laptops designed to take advantage of this technology. The Acer Aspire 1690 series sits firmly in this category. I have been looking at the Aspire 1691.
Weighing 2.95kg and measuring 364 x 279 x 33.9mm (W x D x H), this folio style laptop has a sleek appearance that is emphasised by its silver casing. Positioned around three sides of the unit are a plethora of connections and LEDs that provide feedback as to any activity.
Starting on the front you will find various S/PDIF supported audio connections, speakers and one USB port. Other connectivity options can be fount on the right and rear sides of the model. These options include infrared, external display, Ethernet, modem, Firewire IEEE 1394, S/Video TV-out port, Type II PC card slot and a 4-in-1 card reader (MMC, SD, Memory Stick and memory Stick Pro). There is also a Kensington lock to help keep the laptop safe from unauthorised removal. The fourth side holds an optical media drive. This is a DVD-Dual Double Layer burner.
Delving into the innards of this laptop, you will find an Intel Pentium M730 1.60GHz CPU with 2MB of L2 cache and Intel 915PM Express chipset. The standard memory is 512MB of DDR333 SDRAM that is upgradeable to 2048MB. Providing storage is an 80GB hard drive. An integrated V.92 56K modem, 10/100/1000 Mbps Fast Ethernet and Intel PRO/Wireless 2200BG network connection are all included and performed more than adequately.
Lifting the lip of the Aspire 1691 reveals a standard keyboard, ample wrist rests and the normal touchpad. This arrangement is headed by a series of access buttons and the 15.1 inch Widescreen TFT display which uses Acer CrystalBrite technology. While initially impressive, the screen does have a tendency to suffer from image reflection which can be rather disconcerting when trying to concentrate on various tasks. This reflection if more pronounced in natural lighting conditions. When artificial lighting is predominate, the reflection effect is diminished but not completely removed especially when viewing the screen from an angle.
The screen is powered by an ATI Mobility RADEON X600 card. This produces great results with regards to speed and image quality. Resolution can be up to 1280 x 800 pixels with 16.7 million colours. Support is provided for both Microsoft DirectX 9.0 and ATI Powerplay 5.0. You also have the ability to use the LCD and an external CRT display simultaneously.
As mentioned earlier, there is a row of access buttons positioned alongside the power button. These buttons can be used to access your email client and browser software plus Acer's eManager and Launch Manager utilities. The eManager software consists of modules entitled ePresentation, eSetting, ePowerManagement and eRecovery. These can be used to adjust the various default settings of the laptop. Launch Manager can be used to redefine the applications that are accessed from the aforementioned buttons.
Also included with the laptop are Acer GridVista and Acer Arcade software. The former lets you switch between various screen configurations whereby the screen can be divided into up to four sections. Arcade is Acer's response to Microsoft's Media Centre. The Acer version of the software can handle movies, music, photographs, video playback and authoring plus burning optical media.
The Aspire 1691 comes with Windows XP Home edition pre-installed with a Recovery CD. Included with the package are Norton Anti-Virus, Acrobat Reader, NTI CD-Maker and CyberLink PowerDVD. Performance is excellent with good wireless connectivity and a battery life of up to 3.5 hours depending upon usage. This is a laptop model that I would consider purchasing myself if it were not for the issue with screen reflection. Pricing is in the region of £799 which is reasonable considering the built-in features of this laptop.
http://www.acer.co.uk/acereuro/page4.do?dau22.oid=7953&UserCtxParam=0&GroupCtxParam=0&dctx1=17&ctx1=UK&crc=3361327129