Canary Style Protection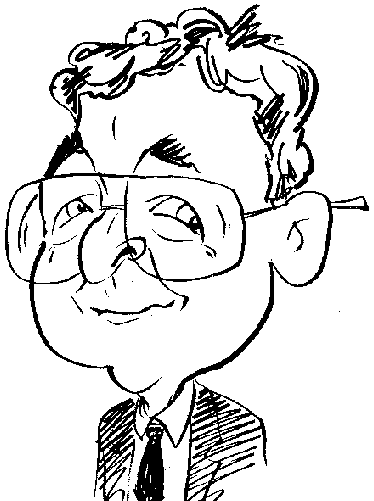 Aldous Huxley may have foreseen the Big Brother scenario but he does seem to have ignored the possibility of Little Brother. I am referring to the current trend of installing security devices within our homes to provide notifications of any unauthorised activity when you are away for any reason. One such device is Canary No this is not the yellow caged bird found in some households although both the company and its flagship product is named after the bird used by miners to warn them of the presence of deadly gases found underground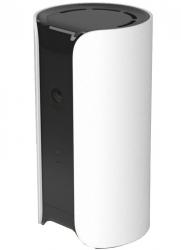 click image to enlarge
Canary is yet another entry into the home security camera sector. Basically tubular in shape, the Canary is available in a choice of white, black or silver with my white review model reminding me of an inside-out liquorice all-sorts sweet. The Canary device has rear-mounted connection sockets for power, security audio and Ethernet. Supplied with this main unit are a 3-pin mains plug with USB connection; black micro-to-standard USB lead; yellow lead with 3.5mm jack plugs that resembles an audio lead but is referred to as a security lead; and a small booklet purporting to be a Quick Start Guide whose only assistance is a link to a web-based Help feature and a reminder to download the free Canary that is essential for the operation of the device.
Canary claims that the installation of this produce is simple. I have to disagree following my experiences when setting up this device. Downloading the app, available for iOS and Android, was fine even if I was rather taken aback by the list of eight permissions required by this software. Not unnaturally you will need to create an account to take advantage of the free Starter Plan which gives access to the last 12 hours of recorded content and up to five bookmarked videos stored on the Canary Cloud.
The account requires an email address and password. You then need to supply your name with the app automatically picking up on your country and number of the mobile phone hosting the app. At the point you will need to confirm or adjust the details of your current location so that appropriate services can be set up. Using Google, the app makes a stab at filling in the necessary details but this was not particularly accurate.
Running the app several times, my suggested house number changed every time and needed correcting. The app did correctly identify my post code and country. The reason I ran this section more than once was because it would not let me proceed to the next stage. Fortunately I was able to discover the reason for this. Even though my post code and country had been recognised, I was still expected to put something in a State field even if it was just a space. Hopefully the designers of this app are not under the impression that the UK is a new addition to the occasional United States of America.
You can image my relief once passed this location stage. But it was not the end of my trials and tribulations as I quickly discovered with the rest of the setting up of this product.
Having powered up the Canary using the black lead and supplied plug, you need to select the position of the device within the home from a list of locations. Selecting a choice of wired or wireless connection to a router comes next as you follow on-screen instructions from the app. The yellow security lead then comes into play as it is used to link the Canary device to the headphone socket on the mobile device in order to make a necessary connection. A volume adjustment bar is displayed by the app and needs to be set at the maximum level. However some device, mine included, refuse to allow the bar to be set at the maximum in their default settings.
Fortunately Canary Technical Support came to my rescue and explained about turning off the Audio Effects and equalizer options in the Settings menu before ensuring that other volume settings on the smartphone are at maximum. Once I had followed these instructions a connection was created and I could detach the security lead from the smartphone and Canary unit. Appropriate software was then downloaded wirelessly to the Canary device and it became operational. You could not really describe this procedure as simple.
Controlling the Canary is carried out by the smartphone hosting the app and this aspect of the product was on a different level to the problems I encountered when setting up the device. The Canary can be set to one of three modes. By default it will be set to Disarmed which allows motion activated recordings but does not send alerts. Armed mode adds alerts while Privacy mode turns off the camera and microphone for when you are present. An auto-mode switching option is available and, when set up, will automatically turn on Armed mode whenever you leave the premises.
More general settings allow for adding family members to the Canary's list of friendly faces. You can also add other Canary units and opt for one of the paid for services such as 7 days of Cloud storage, 100 video bookmarks and unlimited downloads. Emergency numbers for the police, fire and medical departments can be set up and activated remotely from the app.
From the app's Home screen you can view the current temperature, humidity and air condition at the Canary's location plus a timeline of recorded events for replaying. There is also an option for a live view of the scene being captured by the 1080p HD camera with its 147º wide angle lens. As an extra tool there is a 90+ dB siren that can be set off to disturb an unwanted intruder and possibly your near neighbours.
The Canary system, once set up is easy to use and does have a reassuring feel to it. While it has not been put to practical use by detecting a break-in at my home (and I hope it never need to fulfil this function), Canary claim that this device has forestalled break-in attempts with its recorded content being used to apprehend suspects. A single unit, as reviewed, is priced at £159.99. I just hope that somebody in the very near future gives the installation process a thorough overhaul.