Paper Jamz Guitar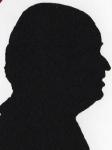 Review controls
With Christmas want lists abounding one item high on a lot of them will be an electric guitar. Will this be something that is a fad or just possibly is your child a real musician? For £25 the Paper Jamz Guitar may just tell you if you should make the next step.
Buy Now!
Paper Jamz Guitar
£24.99 from Firebox



click image to enlarge
Unlike a lot of toys this unit has musical ability the fret board covers more than an octave and while initially the child can strum mindlessly to one of three built in tunes there is an in between mode that means they need to time their input correctly. However the real test is when they go 'freeform' and then all the work is their own.
The maximum dimensions of the unit I had were 80cm long, 35cm wide and 2cm thick. The total weight was around 450grams.
As such there are no strings but otherwise it looks like a lot of electronic guitars if maybe a little on the small size but as surely the main market is a child that is fine. Currently there are no plans for a left handed version. In all there are five different units all with three different tunes built in to start the user off as a musician.
While each note is input by touching a white dot and then passing over the normal strum area you can kill the note with the base of your palm on the bridge. Two or more notes can be mixed and while my ear is tuned to enjoying music – rather than playing it – the output to me sounds correct. By default it is output through a small sound box on the guitar and the sound volume can be decreased or increased. You can output through an amplifier and a basic unit can be purchased from Paper Jamz for only £15 and this can increase the volume level.
As far as I can see most notes are available however the odd more unusual one might be a little testing as with some sevenths. However if the child is nagging and you are unsure its not that great a loss if it remains unplayed after a few weeks whereas a real guitar at six or more times the price would certainly be a blow to most. Certainly it can produce all major and all minor chords by pressing a range of the spots as shown on a provided chart.
Neither the guitar or the optional amplifier have mains power both are powered by 'AAA' batteries and in constant use these last around four hours but in normal use the actual time is many hours longer and it can accept rechargeable batteries.
The instruction booklet is a folded (many times) sheet of thin paper but the instructions are clear and show how to access all the modes, there is also a table that shows which frets have to be touched in combination to produce which cords.
There are many stories of various pop groups getting by only knowing three chords while this is not the same it will certainly teach all the available cords and when/if the child progresses their ear will already know the sounds they make.
For a toy the sound either through the guitar or amplified through the amplifier is true. In fact as the 3.5mm output is standard you could play through any speaker set, the only difference it would not look like a guitar amplifier.
I feel the guitar and optional amplifier are both great value, my one disappointment is that no strap is provided and to get the feel of playing a guitar you really need a strap. WowWee will sell you one at £5.99, which I feel is not good value. In my opinion £25 for guitar good value, £15 for Amplifier good value, £5.99 for guitar strap expensive. Surely the strap should be included with the guitar, or maybe supplied if you buy guitar and amplifier together.
Perhaps most importantly this is what used to be called an edutainment product. Loved by adults but a lot of children hated the word so it was dropped as rapidly as it was promoted a few years ago. This however is a great Guitar to start with.
The Paper Jamz Guitar from WowWee is available from the link below (choice of five styles) £24.99 each.
http://www.firebox.com/product/2626/Paper-Jamz-Guitars?via=ser
http://www.wowwee.com/en/products/toys/entertainment/paper-jamz/guitars