Outdoor Security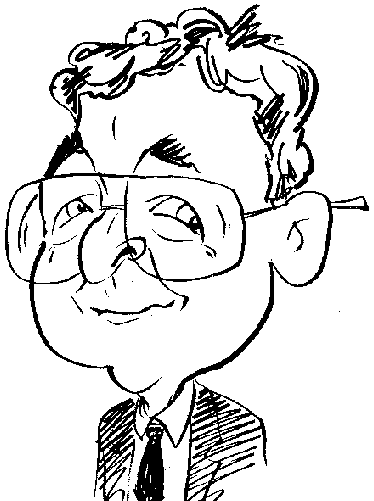 According to the College of Policing if your home does not have any security measures in place then you are five times more likely to be the victim of a burglary than those homes who have implemented simple measures. To give you some idea as to the scale of this type of crime, burglary remains a fixture in the Top Ten crimes committed each month with 33,084 instances reported during April 2015. While this next product will not guarantee to keep your home safe from a break-in, it does offer help that could result in the possible return of your property.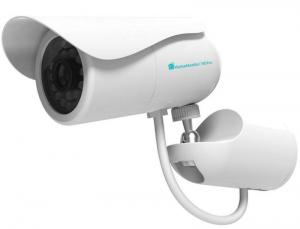 click image to enlarge
The product under review is the Y-CAM developed HomeMonitor HD Pro Outdoor Security Camera (model HMHDE05) which comes with free Cloud recording and alerts regarding detected events. This kit consists of a HomeMonitor HD Pro camera, wall mount, Ethernet cable, power lead with replaceable UK/US/EU adapter plugs, Wi-Fi antenna plus screws, rawl plugs and tools for use when fixing the wall mount.
Unlike other security kits I have looked at recently, this Apple white camera really needs to be wall mounted. Its construction certainly does not allow for free-standing positioning. The camera has a cylindrical shape with its power lead emerging from the base of the unit which gives a clear indication as to why free-standing is not an option and that is before you consider the curved protective cover on the top of the unit and the Wi-Fi antenna which needs to be attached to the rear of the camera. Both of these features would certainly handicap any positioning that does not involve a wall.
While this camera with its ¼ inch CMOS lens, and IP66 rating for waterproofing and weatherproofing capability, is designed primarily for outdoor use, it could still be put to use for indoors. The camera delivers HD720 content at a resolution of 1280 x 720 pixels with H.264 compression. Arranged around the front of the camera are 24 infrared LEDs which enable this system to pick up content in pitch black conditions at a distance of up to 10m. In normal lighting conditions you gain the benefits of the camera's FarFocus™ lens.
The camera's power lead, which protrudes from the base of the base of the unit, splits into two strands. One of the strands has the connection for linking to the power supply while the other strand is for connecting to a router via the supplied cable. Like certain printers, you need to set up an Ethernet link up to a network for this security camera before moving on to a Wi-Fi link up once you have created an account for your HomeMonitor kit.
When setting up this free account, you will need to supply the camera's ID which is supposed to be on the back of the camera but I was unable to find it. Fortunately this ID can be found on the front cover of the Quick Start Guide. Other information required by this account consists of a username, password and email address to deliver the alerts. During this account set-up stage, you will have the option to switch from a wired to wireless network connection.
For the Wi-Fi connection to work you will need to remove a small silver cap from the rear of the camera and then screw in the supplied antenna. The actual link up will be almost WPS-like in that it will be carried out almost automatically with little user interaction. You can also give your camera an appropriate name, select the relevant time zone and view a live feed so that you can define the two zones that will act as the prime areas covered by the camera's motion detection feature within its viewing angle of 64 degrees horizontal and 35.5 degrees vertical.
When defining these areas you do need to consider elements such as the possible movement of children and pets which can accidentally cause alerts to be issued. Other issues that might need to be factored in with regards to positioning and active zones, especially with an outside location, include moving cars, sunlight, reflections which can result in your email account being inundated with unnecessary alerts.
As well as monitoring camera output from a computer via a link to the HomeMonitor website, you can download apps for iOS, Android and Roku to increase access to your account. The free HomeMonitor account provides you with unlimited live viewing, unlimited downloads from your stored content and unlimited alerts which are automatically saved for a period of seven days. If you need alerts to be saved for longer, there is a Plus account which increases the saved period to 30 days and is priced at an annual cost of £29.99 per camera.
Supplied with a one year manufacturer's warranty, the HomeMonitor HD Plus Outdoor Security Camera can provide evidence of unauthorised attempts to access your property and provide you with alerts of such events. The product also has the capability of filling up your email inbox if you do not take care with its settings. This product has been priced at £199.99.