New Engine Power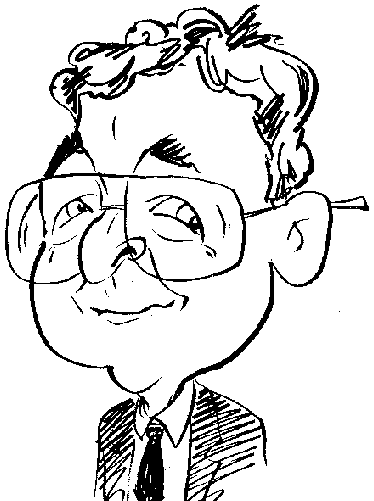 Review controls
Mention Dyson and you immediately think of vacuum cleaners. Now we have a Dyson cleaner powered by a new engine.
Buy Now!
Dyson DC31 Vacuum
£129.99 direct from Dyson
including free delivery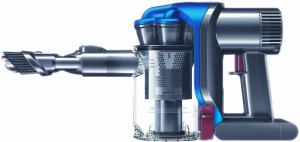 Deep in the heart of Wiltshire, beavering away at their Malmesbury headquarters, are a team of engineers lead by James Dyson. Best known for developing various vacuum cleaners (based on the cyclone principle), this team had recently turned its sights and expertise towards the main component driving these branded Dyson products. That component is the engine.
Rather than stick with old technology that requires carbon brushes and emits carbon particles, Dyson and his team have come up with the Dyson Digital Motor V2 (DDM V2) model. Based on 15 new patents, the DDM V2 is light, fast, brushless and promises to be 84% energy efficient. The engine has fewer components than a traditional motor. It makes use of neodymium rare-earth magnets which are four times stronger than ferrite magnets. The polarity that drives this engine is switched digitally by a microprocessor situated within an onboard power circuit. The result is a motor that can spin at up to 104,000 rpm. This DDM V2 engine drives the latest Dyson handheld DC31 vacuum.
As with previous Dyson handheld vacuum cleaners, the DC31 bears a passing resemblance to a bulky laser gun seen in various Sci-Fi films of both yesterday and the modern era. Don't be surprised if the younger members of the family (and possibly those undergoing a second childhood phase) try to commandeer the DC31 for a game of Luke Skywalker against Storm Troopers. They could even use the detachable accessory heads for different types of space fighting.
Putting the DC31 to its designated use and you have a choice of either high or low power modes. By pressing a button (initially in high power mode and set flush to the back of the device) you can change between the two modes. Following a recharge period of 3½ hours, with high power you get six minutes of power while the low setting increases the time to ten minutes by reducing the suction power. You also get a reduction in the noise level emanating from the device with the lower setting implemented.
Dust and other items of debris picked up by the DC31 is stored in a centrally positioned transparent bin. When you need to empty this bin, and the visible evidence will provide the clue, a slider switch releases the base so that all the content can easily be removed into an appropriate receptacle. It is important to make sure that this bin does not get overfilled. Also requiring attention, but not as regularly, is the filter sitting between the hand grip and rubbish bin. The filter needs to be washed on a monthly basis in ordinary water.
Included as apart of the standard package are a couple of detachable tools. You get a crevice tool for cleaning those narrow hard to get at places and a combination tool featuring a wide nozzle for picking up larger particles and a brush that can be slide forward to deal with dust. Unfortunately no thought has been given to storing these tools with the main unit when not in use. Rather than offer a wall bracket to store and recharge the DC31, Dyson has decided that this model will be free-standing with the rechargeable battery pack and refuse bin providing the supporting base.
As with previous Dyson handheld vacuum cleaners, the DC31's power is activated by a trigger. This needs to be constantly depressed by the user when the DC31 is being used. I understand the need for this method in order not to waste battery power but I still prefer a single press trigger that starts and stops the power. The supplied mains power lead attaches direct to the battery pack. You will not be able to use the DC31 whenever it is attached to a mains power source. An LED light on top of the unit will flash to indicate when you have a minute or less of power available.
Although you would not want to use the DC31 for your main cleaning jobs, it is ideal for smaller tasks such as cleaning up dry slippage, for use within the car or a cupboard. Dyson has priced the DC31 at £129.99.