Portable Speaker System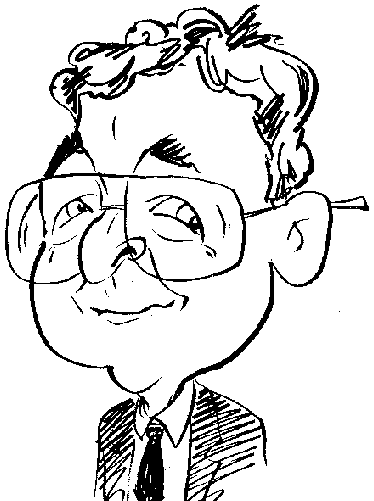 While the majority of manufacturers of external speaker systems have tended to concentrate their support for the iPod platform, Edifier has adopted a more wide ranging approach with the launch of its MP300 Plus Portable System.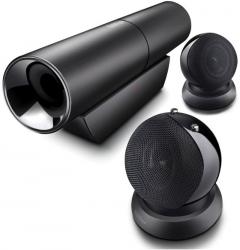 click image to enlarge
Designed primarily for listeners who are always on the go and want their audio output to be heard by an audience, the MP300 Plus Portable product is a 2.1 system. It can be used with notebooks and any portable device that features the standard 3.5mm jack output socket which just about covers everything. Even those devices that do not have the required built-in jack socket connection generally come with an adapter lead that allows you to make a connection.
This speaker system consists of a cylindrical aluminium subwoofer, measuring 280 x 87 x 59mm, and a pair of spherical satellite speakers, measuring 59 x 67 x 59mm, that are all predominately black in colour. The satellite speakers are permanently linked together by a Y-lead allowing the satellites to be positioned 78cm apart and around 46cm from the subwoofer. The left satellite speaker houses a couple of silver buttons which allow you to put the speaker system in standby mode and make adjustments to the volume output level.
Located on the rear of the subwoofer are connection sockets for mains power plus audio input and output. Supplied as standard with the speaker system is a main power lead with a bulky three-pin plug plus a couple of audio connection leads. These connection leads measure 160 cm and 50cm with the shorter one featuring an "L" jack at one end.
The subwoofer can provide 15W of output with each satellite speaker adding a further 3.5W. Volume level can be adjusted either by pressing the silver buttons on the left satellite speaker or direct from the attached device. Using a variety of devices and a notebook, audio quality was of a reasonable standard although this quality and volume level does depend upon the source device being used.
As the MP300 Plus product is being marketed as a portable device, it makes sense that Edifier has packaged the kit in a zipped carry case that is black in colour. A removable insert provides appropriately shaped and sized compartments to store the different elements of the kit. Although useful in keeping everything safe and secure during transit, this protective case would have benefited from a carry handle or shoulder strap to help with the actual transportation.
The lack of a battery powered option with this kit gives a clear indication that Edifier feels that this product is to be used only in environments that allows access to a power source. This is not the type of device that you would use for an outdoor social occasion but in an office or home situation.
If you need a speaker system that will work with a variety of devices within a location that can provide mains power then the MP300 Plus Portable should fulfil your needs. The product has been priced at £49.99 and is currently being sold by John Lewis store.