A Dab Radio for the Kitchen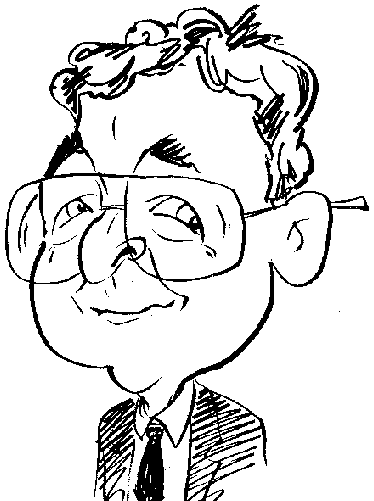 Review controls
DAB Radios have appeared in various shapes and sizes with a range of features including a model that is at home in the kitchen.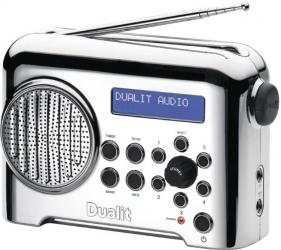 click image to enlarge
When you put together retro-styling with some modern day radio technology and an unexpected timing facility, then the result could well be a DAB radio from Dualit. In this case the product is the Dualit DAB Lite Radio. For those not too familiar with Dualit, this is a UK company that is better known for its kitchen equipment developed for commercial and home use.
If truth be told then the kitchen connection seems to have inveigled itself into the design concept adopted by this DAB radio. As I removed the product from its packaging, I was immediately struck by a strong resemblance to an electric toaster. The overall shape was the same and the polished silver casing seemed more attuned to a toaster than a radio. There was also an apparent slot at the top of the device which actually turned out to be a recessed area for the attached extendible aerial rather than a slot for a slice of bread.
Once completely free of the packaging, it was more obvious that this was a DAB radio and not another item of kitchen equipment although there is still that timer element which I will return to later. The front of the radio features a large circular speaker grill; tuner knob; 8 x 2cm LCD display; and an array of buttons that are helpfully labelled to avoid confusion. On the right side is a large volume control knob and input sockets for headphones and main power. As mentioned earlier there is an extendible aerial positioned in a recessed area on top of the unit. Finally, the back of the radio houses another recessed area that can be used to help lift the device and a concealed battery compartment.
While it is not unique for a DAB radio to use battery power, this particular model does possess a battery feature that I have not seen in other DAB radios. A small switch inside the battery compartment allows you to select the type of battery being used. You can therefore use this radio with either a set of six standard AA alkaline batteries or a set of a similar number of rechargeable batteries. The latter type are automatically recharged when the radio is connected to the mains but not actively turned on.
Setting up this DAB radio, as with other models I have looked at, is just a matter of supplying power and letting the unit scan for available channels. In my case 53 channels were quickly detected. You can change the order in which the DAB stations are listed and set up 10 presets. This radio will also allow you to quickly switch to FM radio at the press of a button and set 10 presets for this mode. With DAB and FM radio, the LCD will display available station information with a choice of scrolling text, program type, time/date, and station frequency. When DAB radio is the choice then further information such as signal strength, multiplex name and audio type can be displayed. Audio quality was good when the radio was positioned in a variety of locations.
When not being used as a radio, this model will display the current date and time on the LCD screen. You can also set up an alarm with a choice of activating a buzzer or radio channel. The alarm can be set to work once, daily, on weekdays, or weekend basis. A sleep timer mode, whereby an automatic shut-off takes place after a designated period, can be set. Just in case you thought I had forgotten, this DAB Lite Radio can also act as an egg timer with a buzzer sounding after a user-specified period of time depending upon how hard boiled you like your eggs to be.
The Dual DAB Lite Radio is available for £81.33 including shipping from Amazon, which is on a par with other similarly specified models :
http://www.amazon.co.uk/gp/product/B001CK92NS?ie=UTF8&tag=gadge0a-21&linkCode=as2&camp=1634