Epson Pulsense 500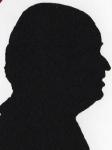 Review controls
I think of Epson as a producer of printers and projectors, their parent company is Seiko so timing systems and quality watches are their bag. Here however a health product that combines a watch with a whole range of other features.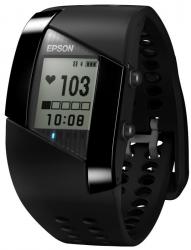 click image to enlarge
When a company known for something launches a new product in a different field it always takes a while to bed in. This product from Epson is no exception.
There are a range of products on the market in fitness and health, none that I know on can do everything that Epson is trying to do in a single product. Version 1 of any new product is always a learning curve for both the user and the company producing it, I could spend the whole review highlighting the problems, I will mention some that I have found, but rather than crucify them I want to encourage a new product that can – when working correctly – help a lot of people.
It looks like a slightly strange shaped watch and it does tell the time. Like a number of health devices it can be used together with the software to get the user to a healthier life, or someone like myself just survive a little longer by prompting me about my various medical conditions.
I had several conversations with technical support and one by one my queries were answered, currently we are stuck with the US date format but a very helpful person has noted this down.
This product is brand new and in fact the UK has it even before the USA, there are two versions the 100 and the 500. If you have a recent 'i' or Android device then you should be able to download an App from the relevant store. I use Android and despite using it with a very recent phone from Motorola (review to come later) initially I could not get the two to link via Bluetooth. By trial and error I eventually succeeded but I gather other journalists were less fortunate and Epson were quick to withdraw it from the Play Store. Connecting to the PC is via a poorly designed USB charge cable that also allows data transfer.
The PC software was also initially a problem and the downloadable manual was not helpful. Initially I could not get the alarm to function and I understand this needs to sync with the App before it will, it now works but if you are a heavy sleeper do not expect it to wake you.
However the App or PC software both give a good representation of your sleep pattern and as I need to get up at least three times a night to pass water this shows clearly on the graph together with the depth of sleep during the rest of the night, this feature has been claimed by others but I have never seen it work in other units. The nearest was a unit brought out that uses a headband but for me anyway my restlessness normally pulled that off during the night.
Epson continue to call your pulse 'heart rate' which as it gives a single figure it cannot be. The unit vibrates – unless turned off – when you enter 'fat burning mode' this normally coincides with my pulse rising above 100bpm, however it also vibrates when it goes below that figure so there is work to do there.
There are a line of blue LED's that are there to perform functions and again these seem wide of what was intended.
Other devices can give readings using a chest band and anyone who has worn one will know they rub and can soon become very uncomfortable. I have only reviewed a couple of watches that give pulse rate and any device that avoids the dreaded chest band needs encouragement.
This item is already far too long and there are many things yet to cover but I shall save them for when Epson get the Pulsense 500 right, I expect a new App shortly but when you get used to the PC App it does give a great deal of useful information linked to GPS so you can tell where you did what at what time and date, I am still learning new features as the manual needs a total rewrite and it must include tutorials on how to use the software. As I do not own a suitable 'i' device their App may work correctly, as far as I can see there is no MAC software.
I am happy using a PC but I know lots of people put their like on their SmartPhone so that needs sorting.
My advice is currently to wait for a later version but currently this item is rather like 'The Curates Egg' good in parts.
The Epson Pulsense 500 is available from the first link below for £169.99 with free delivery.
http://www.amazon.co.uk/gp/product/B00MTLA3UU?ie=UTF8&tag=gadge0a-21&linkCode=as2&camp=1634
http://www.epson.co.uk/gb/en/viewcon/corporatesite/cms/index/11220