Homedics Shiatsu and Thai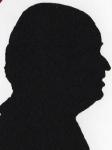 To me this is my discovery of the year. One of the items I saw during the 'Xmas In July' round of events and if anyone is interested its top of my wish list for Christmas this year. It gave me lots of good workouts during its testing.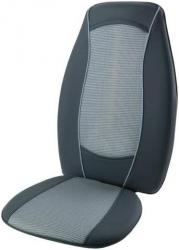 A simple seat and back arrangement it will fit on almost any chair. I remember seeing a similar thing at the Harrods Technology Department launch, that however was built into a dedicated armchair and it cost a lot of money.
To have a Shiatsu massage to your back and at the same time Thai compression on your lower back and or upper thighs is amazing. Should you want you can also incorporate heat treatment. The massage and compressions both have three levels of intensity. I would suggest starting with the demo mode to see what you can take.
While setting one of the Shiatsu may seem tame see if you still think so after around five minutes of giving your back a workout.
Sitting with it off in a chair is not a comfortable experience as the two solid balls doing the Shiatsu always return to a position towards the base of your spine, however this does cause you to sit up and not allow you to slouch.
Dependant on what injuries you have will determine which you use and for what period of time I find ten minutes of Thai Compression on both my lower back and underneath of my thighs very relaxing when feeling tired.
There are four sides of instructions in English in the manual. The first two cover safety precautions and here I feel these are justified as with something like this the wrong use could indeed make your injury more serious.
The whole unit is controlled by a corded remote with a 60cm long lead. It emerges from the base of the right side and has a pocket to store it when not in use. I tended to leave it on my desk as I could access it immediately when required. The power lead emerges beside the remote lead and is 2.7metres long, which is plenty.
The corded remote is simple, once you have power press the Demo button and you get Shiatsu, Heat and Thai compression all together for a set short trial. You fell the heat even after the trial time is finished at the base of the back.
For anything else press the on/off button and whichever other button. For example on/off + Shiatsu button gives whole back massage, press the Shiatsu button again and it works on the upper back and press it again for lower back.
The heat button is lower down and cannot work independently of the massage, but you can have massage without heat.
The Thai Compression can work without Shiatsu and has two separate buttons one for lower back and the other for thighs. Each can be pressed once, twice or three times to give a more intense workout. You can switch off at any time.
After switch off the Shiatsu will continue till the balls reach the base of the back the Thai compression will stop immediately. In the unlikely event of you falling asleep while being worked on it will switch off automatically after 10 minutes.
As stated already if anyone is looking to buy me a Christmas present this is at the top of my wish list. It is available from the link below for £88.99 including delivery.
http://www.amazon.co.uk/gp/product/B000AQE7K8?ie=UTF8&tag=gadge0a-21&linkCode=as2&camp=1634
http://www.homedics.co.uk/uk/produkte/massage/back-body/foldable-shiatsu-massager.html