Rubbersole Shoes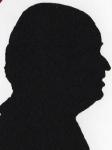 Just over a year ago I told you about my foray into buying a pair of boots by mail order. Yes I know it's a man thing as most women I know delight in trying on every pair in the shop before buying the first they tried on anyway.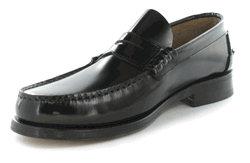 Here I purchased two pairs, a pair for best and a pair that will pass when trainers will not probably meet inspection. Like the rest of me, my feet are mature – ok old – so the main proviso as far as I am concerned is comfort.
Loake Princetown black
This rather goes against the name of the seller as it has leather soles; rubber heals and leather uppers to complete the shoe.
This is perhaps the best shoe I have ever owned. It is certainly the most expensive but of course things cost a lot more now than fifty or so years ago and without being able to compare more closely I can only say it in today's terms.
Described as a loafer these slip on shoes are stylish, comfortable and able to be worn however formal the occasion is.
Very easy to slip on and off and well stitched, my feet stayed dry even in quite heavy rain an extremely well made shoe. Available from the link below at £79.99 also available in Burgundy if you are more daring.
http://www.rubbersole.co.uk/loake_princeton_black
Converse Lo Perforated leather black
A bit of a mouthful and if you look at the complete Converse range it's really the only shoe amongst a range of trainers. I would describe them as leather plimsolls. Apart from close inspection they will pass as standard shoes.
These do have rubber soles and leather uppers, not really for wet weather – ok in a shower – but as they are perforated 3.5cm above the sole a puddle might give you unwanted wet feet, but in warm weather your feet remain cool.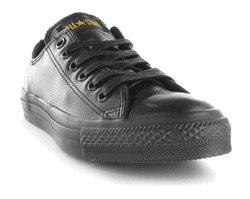 Again well made and sealed – apart from the two perforated holes – so here it's your comfort over everything else.
Available from the link below at £49.99.
http://www.rubbersole.co.uk/converse_lo_perforated_leather_black_gold
Rubbersole.co.uk
They of course do ladies shoes as well as men's. Each shoe when selected is viewable from all angles and sides.
You can select by up to five categories. The first is 'Product', its not just shoes and boots they do I see a total of 13. The next is 'Brand' I counted 57 some totally unknown to me but as ladies shoes are not exactly my strong subject. 'Gender' is next and here its just two choices. Next is 'Shoe Size' and here its probably only one; however as they only do whole sizes it's just possible you would not use this option. Lastly comes 'Price' broken into ten ranges.
For anyone who is unable to shop often then this could be great, those living in the country possibly and certainly those living alone who are less mobile. Of course if you are a man then the less time that shopping takes the better.
Here there is a good range of footwear available and perhaps best of all its next day delivery. Complete the online form and whatever you select will be delivered by courier the next day at no extra charge as they offer free delivery.