Rucksacks and Backpacks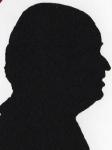 Always popular maybe because they enables everything to be put behind us? A decent backpack/rucksack allows the weight to be carefully distributed across the shoulders and back enabling a larger amount to be carried in comfort. Here I look at offerings from Belkin and Wenger
Belkin Sling Bag
This is a single strap offering with the strap going from top right to bottom left meaning it goes over the left shoulder. This is designed for a laptop up to 15.4 inches. Mine was black with some red. There are both horizontal and vertical pockets on the face as well as a small vertical pocket on the face of the padded strap, all are zipped.
The main compartments double zip allows it to be opened 28cm either side and this reveals an all red interior. The main holder has a sort of felt material to grip the laptop. However the back of the inner portion has a 28cm wide and 20cm deep pocket for documents or maybe notebook attachments like the mouse and power supply etc.
There is also a black zipped pencil case 26cm wide and 12cm deep to carry a range of small items. Finally the rear of the front has an 18cm horizontal zip for an 8cm pocket as well as an open 12cm wide pocket (13cm deep) and to the left of this two pen pockets and to the right five credit card slots. Finally another 20cm wide and 12cm deep open pocket.
The overall dimensions are 42x33cm with the padded strap being 7cm wide. It was extremely comfortable when worn but some care is needed when packing certain sharp objects like say a 13amp plug. According to the label it is also available in light brown/light blue as well as the black/red I had.
Doing my Internet searches found the Belkin Sling Bag F8N052ea at a best price of £34.99 including free delivery from the first link below. However their free delivery level is stated to start at £35 so do check first.
http://www.ebags.co.uk/products/index.cfm?modelid=110350&sourceId=UKPRCGRB
http://catalog.belkin.com/IWCatProductPage.process?Product_Id=455869
The Star Computer Backpack
This so the label says is made by the manufacturers of the original Swiss army knife. It is a proper backpack with of course two straps one for each shoulder but in addition it also has a solid padded handle at the top for those times when the backpack needs to be carried in the hand. Like the Belkin item above it is suitable for notebooks up to 15.4 inches.
Being on the large side I sometimes struggle to get a backpack on my back especially if I have a large coat on however here there is plenty of extra strap size to make it easy even for me to fit on.
It is 45x32.5cm and back with some red trim although the padded back is a breathable material in a grey colour. Again a double zip for the main padded pocket that goes down 28cm on both sides.
The face has a horizontal pocket 17cm and 21cm deep. Above this a double zip 25cm across that opens 20cm deep and this pocket is 34cm deep. Yet another 20cm wide zipped pocket is inside and this is 18cm deep. The outside of this pocket has two credit card pockets on the face of a 6cm wide 13cm deep open pocket, beside this another open pocket 5cm wide with a Velcro fastening and to the side of this an open mesh pocket 10cm wide. On the other inside edge is a clip to put a keyring full of keys.
The main compartment has a 27cm wide and 18cm deep open mesh pocket while the back of this compartment has three further open pockets the first 12cm wide and 16cm deep, the second (marked for headset use) is 13cm wide 14cm deep and the third behind the second is 10cm wide and 9cm deep.
At this point I thought I had finished but when I counted all the pockets I realised that the outside has two open mesh pockets (one on each side) 10cm wide and up to 18cm deep they are cut on a slight diagonal.
Doing my Internet searches found it at £39.99 including free delivery from the first link below.
http://www.ebags.co.uk/products/index.cfm?modelid=125871&sourceId=UKPRCGRB