Some Retro Gaming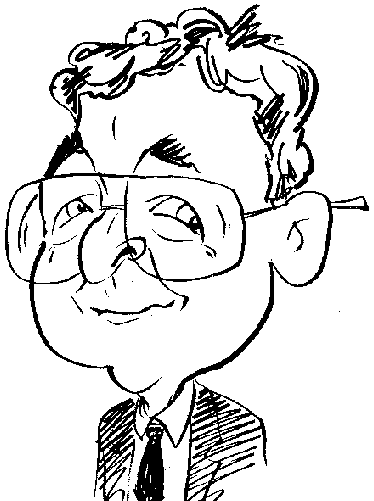 Review controls
Computer gaming has come a long way since those early days when blocky monochrome pixels, simplistic sound effects and a storyline that could put a great deal of pressure on the player's imagination. Nowadays, with photo-realistic graphics, smooth fast animated action, Dolby surround sound and an all-engulfing storyline set in an atmospheric environment, the game provides us with a virtual world to inhabit. This next title comes somewhere in between these two extremes.

click image to enlarge
Entitled Retro RPG Bundle, this offering, part of the Avanquest GSP game catalogue, brings together three retro role-playing adventure games in a single package. The titles in question are Deadly Sin, Skyborn and Deadly Sin II. I was rather surprised to discover that the earliest of these titles only dates back a mere six years – I expected it to be far older than that.
Each of the titles needs to be installed separately from the same front-end menu. You do need to be aware that Avanquest or GSP does offer to install some extra software and change your default home page. You can ignore this offer by deselecting the appropriate check boxes.
Deadly Sin is a game that gives you a top-down view of a world inhabited by various mini-creatures that tend to scurry around in straight lines. This is a game that offers the player no help from within the game as to the various controls available. In order to find out what they are, you need to pull a Readme file from without the game in order to discover than mouse control is not supported and you have to rely totally on the keyboard to carry out the various actions. Also there is no way of altering any of the game's default settings such as volume levels for the background music and game difficulty.
Your role in this game is that of Lorelai, a young woman of humble means. With your guidance, Lorelai discovers that she is actual the heir to a powerful empire. You must guide around the land of Dondoran using the cursor keys and Enter to select items as you collect potions, spells and other items. You will also need to recruit the help of a cunning thief and a skilled and famous army officer who along with others will assist in the destruction of the seven deadly sins and restore Lorelai to her rightful place.
From time to time, the game will involve specific action, such as fight or run away, and you will need to make a choice from a list of actions. Story updates and dialogue from characters meet on your journey will be delivered in text format. Game slots are available to save your progress.
The second of these retro titles is Skyborn which is a little more user-friendly in offering the user options. However you will need to check out a Readme file to discover the various controls which, this time, do include the use of the mouse. You can make adjustments to the colour of the Windows skin, volume levels for background music and sound effects plus select the difficulty level when battles are involved.
The game's playing area adopts a top-down view as you move your character, Claret Spencer the star mechanic of an independent repair shop, around the environment. However when Claret or any other character speaks, you are shown a large representation of that person. Dialogue is again limited to text format. Claret finds herself drawn into a city-wide conflict. She must do her best to alleviate the situation as she encounters elements of magic, metal and mystery.
Deadly Sin II, subtitled Shining Faith, again provides details of its controls in a Readme file available from outside the main game. Actually with this game you do have access to a menu within the game that allows you to change the individual controls to those you prefer. The game mixes a top-down environment when moving around with a face-on view during the fighting scenes that occur on a regular basis.
Following a thousand years of peace and harmony, the Empire is being torn apart by betrayal, political upheaval and war. To make matters worse, the heiress to the Empire has been kidnapped. It befalls you, in your role of Carrion Iblis, an Imperial soldier, to rescue her and help restore the Empire to its former glory. In this task you enrol the help of three comrades, namely Teresa, Maric and Ruby who each have their own skill sets and come together to help destroy the enemy in fight scenes which are conducted on a turn-by-turn basis.
Again any dialogue is limited to text format with headshots representing the character delivering the lines. When battles do occur between members of your team and the computer controlled enemy forces, attack and defend options will be made available. You are also shown guides with the status and skill levels of your fighters. From time to time you will be able to purchase weapons and body armour with the money you have earned to supplement any items you might find.
If you are looking for a bout of nostalgia or want to see the type of games popular a few years back then Retro RPG Bundle has been priced at £5.10. The game requires an 800MHz Pentium III processor with 256MB of RAM and 510MB of hard disk space running Windows Vista and later.
http://www.gspgames.co.uk/games/retro-rpg-bundle-502827?meta=http: