The Murder of a Drama Queen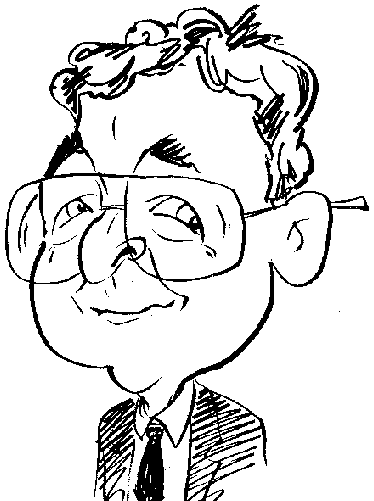 Review controls
Eastville Chronicles: The Drama Queen Murder describes itself as a "whodunit Hidden Object game full of love, passion and intrigue". Developed by Queen Media and published by TAG, this game is now available as part of the Avanquest GSP catalogue.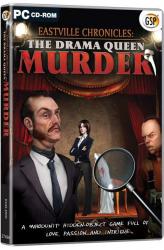 click image to enlarge
As usual with games of this genre, you can set up profiles for individual players containing their own range of settings. Adjustments can be made to the volume levels for music and sound effects. As the sound effects just consist of a couple of noises that occur when you locate one of the hidden objects, you may want to reduce this particular volume level. Other features include opting to play in full screen mode, use a system or game cursor plus selecting a difficulty level from a choice of Casual or Expert with the latter having a slower recharge rate for the Hint and Skip features.
In this game you are cast in the role of Alex Hunt, a female investigator brought in to solve the murder of Dolores Molinero who is, or should that be "was", the queen of drama at the famous Eastville Opera House. As befits the theatrical setting of the game, the opening sequence and those that introduce each of the four chapters, consist of a shadow puppet scene with a commentary that is in text format displayed at the bottom of the screen.
This approach to dialogue is used throughout the game as various characters are interrogated as part of your investigation. During these conversational interludes, you will be shown an image of your character and whoever is providing the responses. There is no option for a choice of questions or their responses as you are forced to follow a set path without any option to take a detour either with your questions or visits to the 25 scenes that are featured in this game. You can, however, skip sections of dialogue and this will not handicap you in any way.
Within the strict structure of this game, there are numerous Hidden Object scenes, often quickly following one after the other. These scenes follow the usual pattern of a fairly cluttered area with a list of items displayed across the bottom of the scenes. It is these items which you need to locate, many of which are rather on the small size and well integrated into the scene. While generally you will only need to locate a single example of each object, sometimes you will have to locate a multiple examples with the appropriate number counting down as each one is found. Sometimes an item in the list will appear in a different colour and this indicates that the item will be added to the inventory for use later in the game.
A Hint feature, situated in the lower right corner of the scene, is available to locate a particularly hard to find item. When selected the Hint option will drain colour from the scene apart from a yet to be found item thus making it easy to locate. If you indulge in a bout of random mouse clicking when searching for items, you will be punished by loosing control of your cursor for a few seconds.
Dotted throughout the game are 24 mini-games and puzzles. While there is nothing particularly innovative in these items, some effort has been made to ensure that they suit the situation within the game. You do get a mixture both in type and difficulty level with some puzzles being far easier than others. A Skip option is available if you should need it and you are not penalised for doing so.
At relevant points during the game you will be advised to collect a highlighted piece of evidence and send it off to the Lab for testing. Unfortunately the game's developers have missed a trick here. Instead of getting the player to carry out the various tests to check on DNA and fingerprints, this is done automatically in the background with the player just receiving the results as to whether there is a match or not with a particular suspect.
Overall I feel that this game was boring and lacked any addictive quality. Even if you are a fan of Hidden Object game play, you could quickly become disenchanted with the other aspects of the game. Despite its title, this was a game bereft of any drama and left me totally uninterested as to who committed the crime of murder.
Price at £10.20, Eastville Chronicles: The Drama Queen Murder requires a 1GHz processor with 1GB of RAM and 250MB of hard disk space running Windows XP and later.
http://www.gspgames.co.uk/games/eastville-chronicles-the-drama-queen-murder-500213