ScullKandy Grind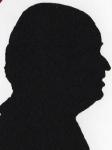 The name makes it sound like a device of torture but 'Gadgetspeak' is not that sort of site so you – and your family – will be safe to read about a new headset that has several things that may make it something to consider in a crowded market.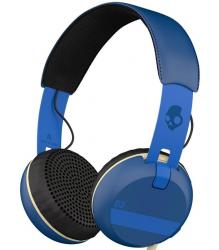 click image to enlarge
It is rare I start with the price £39.99 but while this is a simple looking set of headphones the simplicity of design makes them useable and of course with any set of headphones for me there are two things that matter, sound quality and comfort.
The design is plain the movement to extend the sides to suit different sizes of head simple and the ear pieces are covered in a material that lets you wear them for hours without excessive ear sweats and they do not become like a vice on the head either.
18cm from the bass of the on-ear pad to the top of the headband means that most can be accommodated; there is 3cm of contraction in the sides for those with more modest head sizes.
The headband is a simple black strip on the outside and underneath a padded material ideal for those of us that
have less hair.
Control is by a single push button just above the single lead that emerges from the base of the left earpad. The lead itself is in a single rubberised lead and end 1.2metres later in a right angle gold plated plug.
The single button can allow you to take calls, play and pause music or even switch tracks.
According to their site they have four colour choices three of which are sober and the last well check it for yourself. I am pleased to say I was sent black and black which suits me fine.
The quality of sound the padded foam earpads delivers is clear, they also gave good well separated stereo sound.
The 1.2 metre length means most will either be listening to music from a SmartPhone 'i' device or maybe an MP3 player all have one thing in common lower quality sound as MP3 cuts out a lot of the higher and lower registers, early MP3 was terrible and I am sure we all have libraries of it recorded at 128mbps, now I am relieved to say most is 320mbps which is a lot better.
However I also always test headphones with my audio system and have a range of CD tracks chosen to cover those higher and lower registers and the result here was quite acceptable.
May I also suggest that if you listen to online music – even Radio 3 – they broadcast higher quality over the Internet than you hear from your radio.
So back to the price I would suggest these '£40' offerings have more to offer in their simple design and shape than a lot of '£100' plus units have.
The Skullcandy Grind is available from their website – link below - for £39.99 with free delivery.
http://uk.skullcandy.com/pep/grind
While this is the only set of headphones I have been offered from them so far I see they do a full range of headphones, earbuds and even a Wi-Fi set and a Bluetooth speaker, the link to all their items is below.