A Jewel Matching Bundle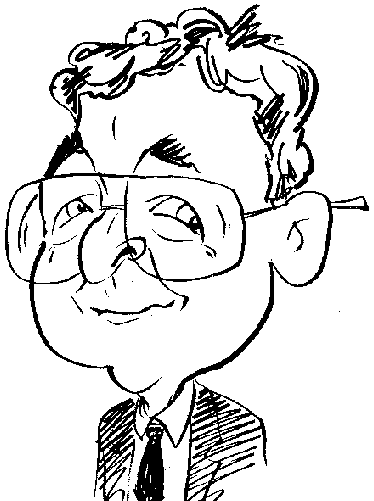 Review controls
Not one, two or three games but four games are included in this next offering based on the Match-3 genre.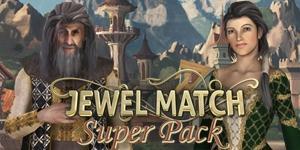 I do enjoying playing Match-3 type games. I find the genre particularly relaxing and ideally suited for taking a break from other pressing matters. This next offering, available from GameHouse.com, brings together four Match-3 titles from Suricate Software. The titles are Jewel Match, Jewel Match 2, Jewel Match 3 and, surprise surprise, Jewel Match 4. Obviously a great deal of thought went into the naming of this bundle with the result that it has been entitled Jewel Match Super Pack.
Entry to any of these four games is from a front-end menu. Disappointingly you are not offered the opportunity to return to this menu whenever you exit the Jewel Match title you are currently playing. Instead you are automatically returned to the desktop and will need to reload the menu if you wish to tackle another of the games.
With options to adjust features that include music volume level, FX, ambient, darker backgrounds and full screen game play, Jewel Match does not bother with a background story but does give you 150 levels of Match-3 action. The various layouts of coloured jewels are superimposed on some great scenery displaying glass-like structures. Match-3 action is of the familiar type of creating groups of 3 or more jewels of the same colour by switching two adjacent jewels.
Your task is to clear away those sections of the layout that has a gold overlay. To assist you in this task is a hammer tool that grows more powerful as more jewels are removed. The more powerful the hammer, the more jewels it will remove from a single use. At its most powerful, the hammer will remove all jewels of a targeted colour. Boulders and chains are used to make life difficult while wildcards in the form of pearls, bombs and a launcher which can destroy a complete row appear from time-to-time.
Jewel Match 2 opts for the same Match-3 approach, as do the other titles in this collection, as you attempt to build up resources to create castles as you make your way along a set path. These resources consist of the jewels you collect from making Match-3 groups. Once you have collected enough resources then you will have the option to build a specific section of the current castle under construction.
Along with the jewels, this game introduces coins which appear at random and can be collected before they dissolve and disappear. The coins can be used to purchase goods from a shop that sells items such as spells, gamble box, treasure chest and treasure bag. As well as coins, the various layouts can contain boxes, mana bottles, chroma jewels and a helix which can destroy a complete row of jewels. There are also silver areas which need to be cleared to get at the gold layer underneath.
Once all the gold has been cleared then a special gem will appear. You need to manipulate this gem to the bottom of the layout in order to complete the level.
Suricate has added a number of features to Jewel Match 3. In this game you have your own character and take on the role of Luna who returns to her home in Nevernear to discover the place in ruins. Using the expertise she has gained through her attendance at the Magical University of Horticulture, she sets about helping the local wizards, who have lost their memories, so that they can rebuild Nevernear.
Central to the action is a number of Match-3 challenges that are presented through a series of connected rooms that need to be completed. Mixed in with the usual jewels are mana bottles, keys, chroma gems and a helix gem. With the game's horticulture theme, you will need to collect seeds for planting plus water and pesticide for tending the new growths by manipulating the appropriate items to the bottom of the layout.
As well as the Match-3 action, this game also has hidden object sessions as you need to find items in a scene or pictures that need to be unjumbled to gain access to spells that might be available. There is also a Shop feature where you can purchase items to help with your task. Linking together the various elements of this game are sequences involving printed dialogue between Luna, the wizards and other characters. Along with the printed dialogue, these sequences involve static characters.
Jewel Match 4 continues the story of Luna as she is summoned by the powers that be to help with another emergency. In this case the opening sequence involves spoken dialogue but unfortunately this welcome feature is not implemented within the rest of the game when you have to make do with printed dialogue. Jewel Match 4 can be played in either Adventure mode with Hidden Object sessions, puzzles and Match-3 game play or in just Match-3 mode. In the case of the former you can select from Normal, Relaxed or Lazy mode while there is a choice of Timed or Untimed for just Match-3 action.
Game play is of the same type as that encountered in Jewel Match 3 with an emphasis on linked rooms containing Match-3 layouts with side action in searching for items in various scenes along with an occasional puzzle. Adding to the jewels in this game are ice cubes and something called a stomper. Ice cubes trap their contents and need to be removed by a medium or large hammer, the helix or by the use of a spell. Once triggered by create a match, the stomper smashes all the gems positioned directly below it. This game also allows you to ask for help from available wizards who have special powers.
Jewel Match Super Pack will give you many hours of enjoyable game play devised by Suricate Software. You can download this offering from GameHouse.com and play it for a short period of time before deciding whether to purchase the unrestricted version or not. The game calls for a 1GHz processor with 1024MB of RAM running Windows 7 and later.
http://www.gamehouse.com/download-games/jewel-match-super-pack