Trouble in Joyville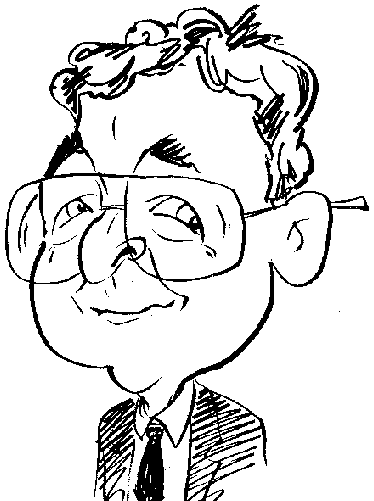 Review controls
Considering you have been sent to look into the disappearance of a young boy called Simon, the name of the location where this event happened does seem rather inappropriate as you travel to Joyville. But then you have entered the virtual reality that is known as the world of Puppet Show.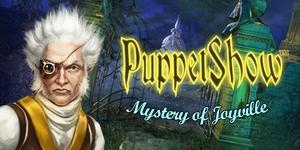 Belonging to the Hidden Object Adventure genre, Puppet Show: The Mystery of Joyville casts you in the role of a detective sent to investigate the disappearance of a young child. As usual with titles on this genre, you can make some adjustments to the game's environment. These adjustments relate to the volume levels for background music and sound effects plus whether to opt for a full screen approach with the use of a custom cursor. However there is no option to select from various difficulty levels as you are stuck with just one level that includes an optional tutorial to help ease your way into the game.
On arriving at Joyville, your character quickly meets up with Egidio, the owner of the town's hotel, and his daughter Sarah. This couple explain to you that people have been disappearing one at a time for some time now. The local police have proved particularly inept in tracking down those responsible for the disappearances and even managing to find none of the missing inhabitants. Egidio believes that malevolent spirits, who come out during the periods of darkness, are the ones to blame. This information is provided in text format as there is no spoken dialogue in this game. So your investigation begins as you start in the hotel and then visit other locations in Joyville.
As your mouse cursor moves around the various scenes, it will change shape to indicate when different actions are possible. When a magnifying glass appears it means you can zoom into the underlying area for a close up look which might result in finding an object or being able to read a message. A globe cursor appears when you are able to travel to another linked location such as a room or the outside. If you cursor changes to a hand then it means you can interact with a specific area and possibly pick up an item for your inventory.
Although there is an inventory for storing items that have been collected or you have been rewarded with, this feature is not referred to as such. Instead the items you collect during your travels are known as tools. Rather than a scrollable area at the bottom of the screen, as it usually the case, which is always visible or appearing when needed, the tools option sits in the lower left corner of the screen. Once selected, the tools will appear in a fan-like arrangement allowing you to select which item you require for the current task.
This tool option is available when you are in Adventure mode. However it is quickly replaced by other features when entering both the Hidden Object or Puzzle modes. In the case of Hidden Object mode, which is indicated by an outbreak of sparkles, the tools option is replaced by the Hint feature. You have an unlimited number of hints available to you and these will place a circle around a yet-to-be-located object when the feature is activated. While you may have an unlimited number of hints, there is a 60 second delay before the Hint feature can be reused. This is the only aspect of the game when hints are available.
Hidden Object mode follows a regulation style of game play. You will be presented with a list containing 12 different items that you need to location. While most of the items will be of a single object, in some cases you will need to find more than one such as 4 butterflies or 3 stars. Once you have completed the list of items then you will be rewarded with one of them and it will become one of your tools.
From time to time you will need to solve puzzles. These puzzles are varied in type and are generally not too difficulty. In fact, in some cases, the puzzles are extremely simple for example when you need to replace cogs in a machine and discover that the cogs can only be placed in the correct position otherwise they return to their original location. If a puzzle should prove too difficult then a Skip option, sitting in the lower left corner of the screen, will become available after a suitable delay.
While the graphics depicting Joyville are reasonable, the scenes tend to lack depth. There is some animation, usually provided by various mechanical toys and items of machinery, which does help to add some interest to the various scenes. However the game would have benefitted from more animation as well as some spoken dialogue. Puppet Show: Mystery of Joyville is a reasonable game but not one that will have you burning the midnight oil as you search for the reason and person behind the disappearances.
A trial version of this game can be downloaded from www.gamehouse.com. System requirements can for a 1GHz processor with 512MB of RAM running Windows 9 and later.
http://www.gamehouse.com/download-games/puppetshow-mystery-of-joyville