Weird Park – The Final Show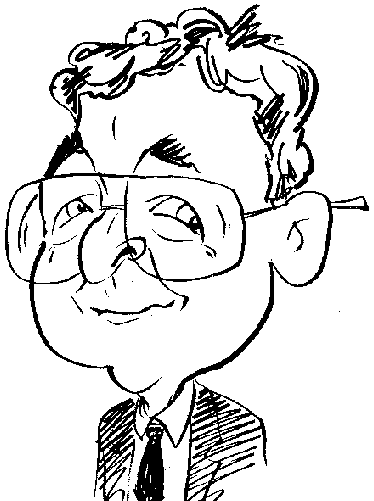 The saga of Weird Park began with the game of Broken Time before moving on to the second episode entitled Scary Tales. Now the curtain is about to fall with the third and final chapter of this Hidden Object Adventure series. This game is appropriately entitled Weird Park: The Final Show. As it is entirely self-contained, missing out on the first two chapters should not impinge on your enjoyment of this title.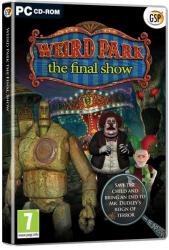 click image to enlarge
While not exactly classified as a Collector's Edition title, Weird Park: The Final Show, available from Avanquest's GSP catalogue, does contain a number of bonus features. There are mini games, sketches and music sound tracks which become available once the main game has been completed plus the opportunity to check out achievements, the game shop and wallpaper features available immediately. You can also access the game's Strategy Guide at any time.
The usual collection of adjustable features is made available as you set up profiles for individual players. You can set the volume levels for background music and sound effects which includes the spoken dialogue. The game can be played in full screen mode with a custom cursor that indicates when different actions are possible. There are two basic levels of difficulty when playing this game. You can opt for Casual mode which has a faster recharge of the Hint and Skip features plus the opportunity to take advantage of an optional tutorial. Expert mode takes longer to recharge the Hint and Skip features and does not contain the tutorial.
Following a couple of introductory sequences that set the background for this story, you take on the role of an investigative journal who has been commissioned to look into the mysterious disappearance of a young body called Patrick Audley and the subsequent invasion of his home by mechanical toys. This task will require you to visit different worlds. The characters inhabiting these scenes are almost puppet-like in their appearance and movement as they are overlaid on the background scenery. The dialogue in these sequences is both printed on the screen and delivered by a voice actor.
The opening tutorial, if used, will lead you through the initial actions regarding the different types of mouse cursors and the general layout of the tools available to you. These, as is the normal practice, are concentrated across the bottom of the screen. On the left of the screen is your journal which automatically records all your findings for later access. Next to the journal is a Question Mark which will reveal your current objective, a candy cane for accessing any of the bonus items and a compass which brings up a map that not only shows your present location but areas that are currently locked and those where tasks need to be completed. This is the type of map that possesses the ability to transport you between locations.
On the right of the screen is an owl which acts as the rechargeable Hint feature. Next to the owl sits a puzzle piece. Clicking on this item gives you access to the Strategy Guide. This feature consists of screen grabs showing scenes which you can zoom into to be shown the precise steps that need to be followed.
Taking up a central position is the inventory. This feature remains hidden until its area is invaded by the mouse cursor. Items in the inventory tagged with a plus sign will require further action before they can be used.
A great deal of moving around the various nightmarish scenes is required as you travel through the four different worlds making up this game. In your travels you will meet up with 13 animated characters, some of which you might not wish to encounter late at night on a lonely road, that have their part to play in helping or obstructing your progress.
From time-to-time you will be faced by mini games and Hidden Object scenes. In some cases you might not be so sure as to which category these distractions fall into. For example while some hidden Object scenes use the standard text list of items to be located, with those listed in orange requiring an additional task before they can be selected, there are scenes where you will need to find objects represented as silhouettes. Once found, these objects then need to be used within the scene in order to reveal other items you need to find. There are also scenes where you will need to find the components required to build into a specific object such as a bird or dragon.
More puzzle like in their approach are those mini games where you need to build up a construction from geometric shapes, move balls through adjustable gates to reach a destination or create a path with a limited number of coins. The puzzles in this game are innovative and generally challenging.
Inserted in some of the scenes are candy canes. You need to collect these candy canes as they are your currency when you need to upgrade your facilities in the shop element. You can upgrade the appearance of your journal, inventory and Hint feature by visiting the shop and spending your candy canes.
I enjoyed playing Weird Park: The Final Show and I shall miss this series if this is to be the final chapter. Priced at £5.10, the game requires a 2.5GHz processor, 1024MB of RAM and 1.15GB of hard disk space running Windows 7 and later. Bundle, priced at £10.20, containing all three Weird Park games is available from GSP.
http://www.gspgames.co.uk/games/weird-park-the-final-show--502668?meta=hiddenobject