A Hospital Visit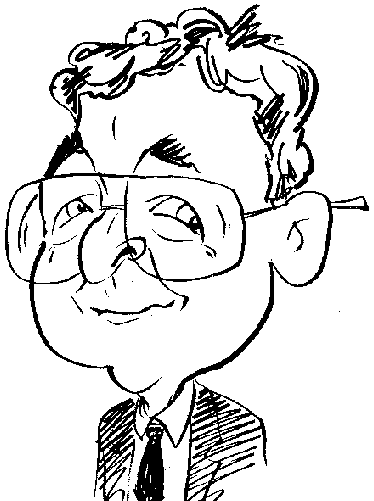 It is time to put your detection skills to good use once again as you visit an island-based hospital where everything is not as it might seem.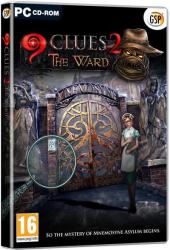 click image to enlarge
As the second instalment in the 9 Clues series, The Ward takes you on a journey to investigate a psychiatric hospital. In this Hidden Object Adventure game, now part of Avanquest's GSP game catalogue, you take on the role of a female detective who is accompanied by a partner who is appropriately named Owen Duffer. I say "appropriately" as you are required to do most of the work while Duffer just stands around looking important until called upon for the rough stuff.
Prior to playing this game, profiles can be created to record the progress and settings for individual players. You can adjust the volume levels for music, sound effects and voice-overs. There are options to include a custom cursor and full-screen mode with support for widescreen displays. Three levels of difficulty are available.
In casual mode you have a fast recharge of the Hint and Skip features, sparkles to indicate active zones and Hidden Object scenes plus visual hints on the map feature and during the Detective mode sequences that form part of this game. There is also no penalty for misclicking. In Advanced mode the recharging feature is slower and active zones are not indicated while Expert mode is even slower at recharging with no visual hints or indications of active zones plus there is a penalty for over-indulging in misclicking during Hidden Object Scenes.
Following an anonymous call for help from somebody at the Mnemosyn Psychiatric Hospital, you and your partner set off for this island location where an optional tutorial is waiting to greet you. This tutorial will explain about the different types of cursor and how to tackle other elements of the game such as Hidden Object sessions which contain an option to switch to a game of Mah-jongg and the Detective Mode scenes. Immediately following your arrival a man, who turns out to be Dr. Crow, falls to his death from an upstairs hospital window and you investigation can begin in earnest.
Running across the bottom of the screen are the tools that are available to you. Taking up the central position is the Inventory which holds the items you find or are given as a reward for completing a task. On the right is the Hint feature in the form of a sand timer. If the Hint feature gives you directional help then there will be no need for any recharging. The left side of the Inventory contains your journal with sections for objectives, people and clues where appropriate information is stored for your use. A little later you will receive a map of the hospital with layers for the first and second floors plus the basement. This map will show your current location, new locations, those currently unavailable and where tasks need to be completed. Clicking on a previously visited location will transport you there.
It soon becomes clear, even if it was not already obvious after Dr, Crow's fall, that everything is not as it should be or as you would expect from a professionally run hospital. Mnemosyn is definitely not in the classification of "well run". Nurses slip on wet floors, paying patients are moving elsewhere for better treatment and statues appear to move. Your immediate task is to investigate Dr Crow's office which looks as if a bomb has hit it.
This location will provide an introduction to the Detective Mode that appears from time to time through the game. As you move the mouse cursor around a Detective Mode scene, it will glow brightly to indicate the presence of a clue. Once all the clues in the scene have been found then you will need to organise them in the correct sequence so that a shadowy flashback scene can be replayed and provide you will evidence.
From time to time you will come across other characters including your partner Owen Duffer. These characters will appear as video overlays on the main scenery. Dialogue between characters is printed on the screen and delivered by voice actors.
When moving around the hospital you come across several instances of how Mnemosyn has fallen into a state of disrepair. Among this state of affairs will be Hidden Object scenes. When you zoom into one of these scenes you will be shown a text list of the items you need to locate within the scene. If any of the listed items are coloured blue then an additional action will be required before that object can be located. Hidden Object scenes offer an alternative form of game play. At any time during a particular scene you can switch to clearing a Mah-jongg board by matching pairs of identical tiles.
During the game you will encounter a number of puzzles of various types and styles. Generally logic should be enough although some element of trial and error could be called upon. A Skip button will appear after a delay just in case a puzzle proves too difficult.
Combining atmospheric action spread over 42 locations with numerous achievements to be gained plus 18 mini-games, this second 9 Clues outing is both challenging and enjoyable. Priced at £5.10, The Ward requires a 2.0GHz processor with 1024MB of RAM, 1.4GB of hard disk space running Windows Vista and later.
http://www.gspgames.co.uk/games/9-clues-2-the-ward-502669?meta=http: