The Forsaken Bride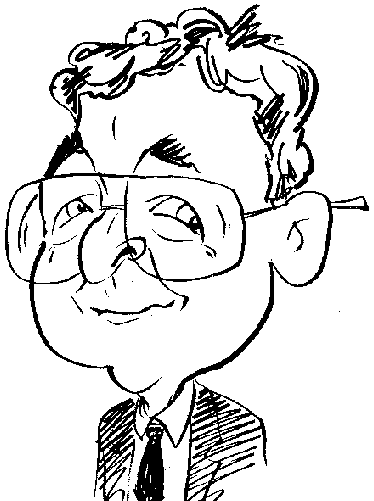 When a bear gate-crashes your wedding and abducts you, you better hope your twin can come to the rescue and sort out things before matters get any worse.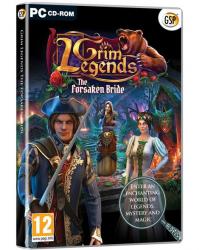 click image to enlarge
As part of the Grim Legends series of titles, The Forsaken Bride is a Hidden Object Adventure game set in a world of legends, mystery and magic. This game is available in Collector's Edition format from Avanquest's GSP catalogue of titles.
Along with the main game, this Collector's Edition offering comes with various bonus items. You can access features such as wallpaper, soundtracks, concept art and, rather surprisingly, Hidden Object puzzles immediately. There is also the opportunity to replay cut-scenes but only after having viewed them in the main game. Two bonus chapters, which become available once the main game has been completed, are also waiting for the successful adventurer.
Profiles can be created for individual players. These profiles contain the volume levels for music and sound effects plus whether to include voice-overs for the dialogue used in the game. You can also opt for a custom cursor and whether to play in full screen mode with automatic wide-screen support for suitable monitors.
There are three levels of difficulty. By opting for Casual mode you get the fastest recharge for Hint and Skip features and no misclick penalty for over-indulging with the mouse cursor in Hidden Object scenes. Plenty of glints and sparkles are used to indicate active zones and Hidden Object scenes plus there is a map showing locations and places where actions need to be carried out. Advanced mode gives you a slower recharge and a mild misclick penalty. There are no glints to identify active zones. With Expert mode recharging is even slower while a heavier penalty needs to be paid for misclicking. You get no assistance in helping to identify active zones, Hidden Object scenes and map details.
Your role in this game is that of a young woman who returns to her home village of Ravenbrook in order to attend her twin sister's forthcoming wedding. While the village of Ravenbrook is well protected from evil spirits by the placement of different charms, they do not appear to be strong enough as a huge bear enters the village and abducts your twin before the wedding can take place. You then set out on a quest to rescue your sister as you travel through a land inhabited by fairies, strange creatures and magic.
An optional tutorial will introduce the various elements making up this game. Different mouse cursors appear to show when certain actions are available such as collecting items, examining areas, moving in specific directions and conversing with other characters. Running across the bottom of the screen are the tools to help you complete the game.
Taking up a central position is the Inventory holding the objects you have collected or have been awarded for completing tasks. To the left of the Inventory is a book listing your current objectives and, a little later, a map that can reveal your current position and locations where tasks need to be completed. The right side of the Inventory houses the sand-timer Hint feature and a kitten that can be used to carry out tasks that are out of your reach. There are also counters showing the number of Elusive and Spirit objects dotted throughout the game for you to collect if you can locate them concealed within the scenery.
The game's map feature, which uses icons to identify your current location and areas where tasks need to be completed, is extremely useful. It is the type of map that can transport you to any previously visited location following a mouse click on that position. As a great deal of moving about is required with this game, the map feature could become your most popular tool.
The scenes making up this magical land are well drawn with appealing animations. When characters make an appearance, they are shown as full size representations that have smooth movements. Any dialogue they have will be printed on the screen while simultaneously delivered by a voice actor with some lip movement from the character. You can skip any of these conversational interludes but then you might miss out on some important information.
Hidden Object game play offers you the choice of playing styles. Some of the scenes come with a text list of items to locate. Those items listed in red will require an additional action before they can be located. There are also scenes where you need to locates parts of an object which then come together to create something you will need later in the game. A third alternative provides you with an option to play a game based on a form of dominoes.
The tale of the Forsaken Bride features a number of challenging puzzle type mini-games that generally fit in with the style of the game. A Skip option will appear, after a suitable delay, giving you the chance to skip any puzzle that might prove too difficult.
Grim Legends: The Forsaken Bride, even with its rather dramatic opening sequence, is a game that took a little while to fully grab and hold my attention. Generally I found it easier to concentrate on the main game and then return later to find the Elusive and Spirit objects. Priced at £5.10, the game requires a 2.0GHz processor with 1024MB of RAM running Windows Vista and later.
http://www.gspgames.co.uk/games/grim-legends-the-forsaken-bride-502670?meta=http: