A Double Poirot Mystery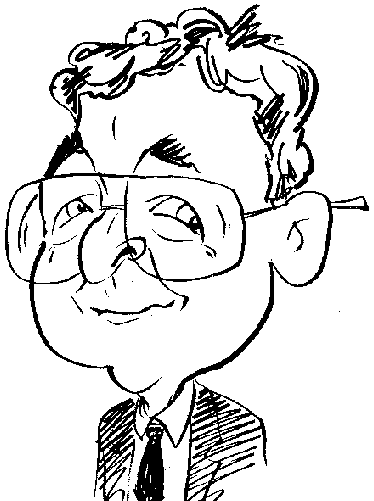 While the television Poirot series has run its course, apart from repeats, you can help Poirot solve a couple of mysteries based on the Nile or country house.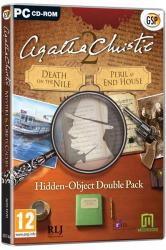 click image to enlarge
Generally Hidden Object games tend to regard each Hidden Object scene as an individual item. Once completed you just move on to the next part of the game as you continue on your way. However this next offering takes a different approach. Based on a couple of Agatha Christie stories featuring Hercule Poirot, this double pack places Hidden Object scenes into groups with them all needing to be completed within a set period of time before you can move on to the next part of the game. The two Hercule Poirot stories are Death on the Nile and Peril at End House.
Both of these Poirot stories are installed from a single routine. You can then decide which game to play from an opening flash screen menu. Profiles can be set up for individually named players. These profiles include adjustable volume levels for sound effects and background music plus whether to play in full screen mode with a game cursor. Neither game offers a choice of difficulty with the default and only option set at a challenging level. I know I had to play levels more than once before I was able to continue.
Your role in both games is that of the Belgium detective Hercule Poirot. Starting with Death on the Nile, you are on hand to carry out the investigation as you look for clues and evidence to discover who murdered Linnet Doyle while on a cruise down the Nile River. With the crime and the suspect being confined to a steamship, Poirot will need to search various cabins and other locations on board the vessel.
The story is broken up into sections or investigations during which you need to complete various Hidden Object scenes that can be tackled in any order and selected from a plan of the ship. In each Hidden Object scene you will be shown a text list of items presented down the left side of the scene which need to be located. Many of the objects will be a single item but usually there will be at least one object which requires multiple items to be found. Some of the items will be clues that could provide useful information.
All the various Hidden Object scenes within the current investigation will need to be completed within a 25 minute time limit. Any excessive random use of the mouse when searching for items will be penalised with a 30 second reduction in the time remaining. An on-screen clock keeps you up-to-date in how much time is left. As with the time limit, you are also limited to a default five hints available for each investigation. Once the five hints have been used up then you are on your own until you reach the next investigation.
After completing all the Hidden Object scenes making up an investigation, within the time limit, you get to tackle a bonus round. This will be a puzzle type offering. You might need to rearrange the pieces of a picture or match up pairs consisting of the main characters and a possible statement. The bonus round does not have a time limit and can be skipped if necessary.
In total there are twelve investigations which need to be completed. At various stages during the game you can re-examine the clues and evidence plus question the suspects. At the end of the game you will be expected to reveal whodunit in classic Poirot style.
With Peril at End House, Poirot has to interrupt his holiday to solve the mystery of three murder attempts made on the life of Miss Nick Backley, the owner of End House in the holiday resort of St. Loo. As with Death of the Nile, this Poirot story follows the same pattern but this time with land based locations rather than on the water. Spread over 13 investigations led by Poirot, you need to complete the prescribed locations and find all the required objects. While many of the objects will be clearly referred to in the list, some entries have a cryptic style of clue such as "two boulders in a row" which requires you to find and correctly position two numbered boulders into a broken sequence in the current scene.
The scenes in an investigation can be visited in any order. You can also leave a scene unfinished and move to another location before returning to the original scene as you attempt to manage the hints are your disposal. Each investigation, with its complement of associated Hidden Object scenes, need to be completed within a 25 minute time limit that can be reduced by 30 seconds every time you are found guilty of excessive, wild random clicking to find particularly well concealed items. It was noticeable that the objects in this game tended to be smaller than those used in the other game. As before there is a limit of just five hints per investigation.
As with Death on the Nile, I found it could take a number of attempts before I was able to complete many of the investigations. At the conclusion of each investigation you will need to complete a bonus game. This could reveal information that will help solve the mystery. The bonus round does not form part of the 25 minute time limit.
This double pack of Hidden Object game play can certainly be challenging and frustrating when you run out of time with only one or two objects left undiscovered.
Priced at £5.10, the game requires a 1GHz processor with 512MB of RAM and 240MB of hard disk space running Windows Vista and later.
http://www.gspgames.co.uk/games/agatha-christie-double-pack-502570?meta=hiddenobject