Comfortable Audio Listening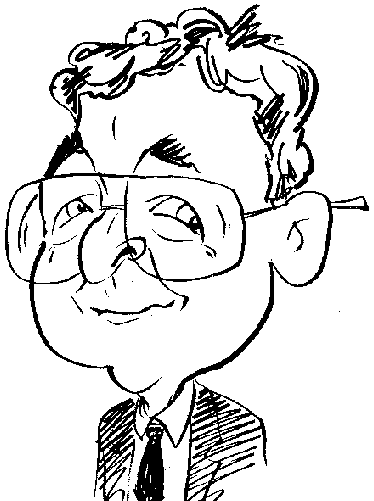 Having checked out numerous headphones from different companies in the past I was not expecting to be surprised by the appearance of this next set of headphones from Blue Microphones which arrived for review. But surprise was the emotion I felt as I lifted the product from its box. These over-the-ears headphones, with a difference, are the Mo-Fi which come with the name of Blue emblazoned on each ear piece. However it was not the Blue logo that marked these headphones as different.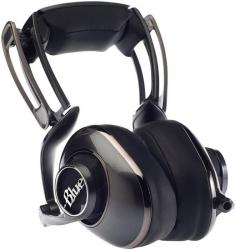 click image to enlarge
The Mo-Fi headphones have been designed with the aim of giving the user as much control as possible over how the product sits on the head while encompassing the ears. Wherever possible, the Mo-Fi headphones have been constructed using multi-jointed elements allowing you to adjust the headphones for a comfortable fit whether you are wearing them on the head, of whatever skull shape, or around the neck.
Unlike some headphones, which can be folded into a compact shape when not required, the Mo-Fi headphones automatically collapse themselves, into a shape that resembles an aeroplanes fold-away set of wheels, for easy portability. Using the headband as a handle you can easily carry these headphones around with you although there is a carry pouch supplied with the product for this specific purpose.
Based around a well-padded 10cm head-band are spring loaded arms which can be manipulated sideways. Attached to each arm is a further extension to which the ear piece is connected. This extension features a centrally positioned elbow joint that can be swivelled to ensure the individual ear pieces fit comfortably over the relevant ear. A scroll wheel embedded in the headband allows you to adjust the tension of these features as you fine tune its shape to suit your needs. While this might sound slightly complicated, it does work and should allow different family members to use the same headphones in comfort.
Of course, while comfort is an important consideration, it is the quality of the delivered audio by which headphones tend to be ultimately judged. Mo-Fi developers have opted for what is described as an integrated, audiophile grade amplifier that is matched to fibre reinforced 50mm hi-fi drivers within a sealed enclosure aimed at delivering audio that can be adjusted according to type. One result was that I felt totally cut off from the outside world when wearing these headphones so apologies to anybody phoning or ringing my doorbell during these passages of time.
With regards to adjusting the headphones for different types of input, there is a three point switch on the left ear piece. This switch allows you to select from various forms of input. There is direct natural sound, an analogue bass boost option or a passive mode with resulting lower volume output.
While the Mo-Fi will work with this latter setting regardless of available power, the other twp modes require the headphones built-in battery to be charged. This task is carried out using a supplied micro-to-standard USB lead which connects to the left ear piece. A three to four hour charge should give up to 12 hours of playback listening with power being automatically turn on or off when the headphones are opened or closed.
The Mo-Fi headphones require a wired connection to its audio source. Included in the box are two audio leads, one for Apple products and one for other types of devices. Both of the leads feature a 2.5mm jack plug at one end for connection to the Mo-Fi left ear piece and a 3.5mm jack plug at the other end that can link with the audio source. The considerably shorter Apple lead, featuring a control for volume adjustment and track cycling, is 1.2m in length. Those of us who stick with Android have to make do with using our smartphone or tablet for this type of control but we do get a 3m lead for linking to our music.
Also included in this package are an AC charging adapter if you do not have a direct USB connection, 3.5mm to ¼-inch TRS adapter and a two-prong aeroplane connector. When not required, you can store these elements within a storage pocket which forms part of the carry case. The functionality and adaptability of these headphones does come at a price. The Mo-Fi headphones are currently listed by Amazon.co.uk at £274.99 which marks this product as being more suitable for the regular, rather than a casual, user.