Millionaire Manor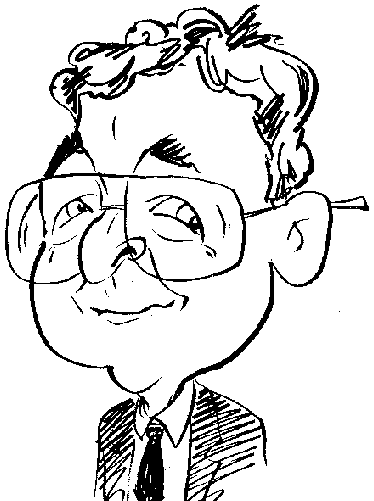 Review controls
Captured failed game contestants, twelve styles of hidden object game play and a television game show can all be found in Millionaire Manor.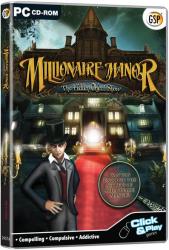 click image to enlarge
A few years ago I can remember spending some time playing a game that was based on an American-style television game show. You know the type, all glossy hype with a double dose of consumer greed and a larger-than-life, over-the-top compere. This game, if memory serves me correct, was a Big Fish production entitled "The Hidden Object Show". I have vague memories of a spinning wheel that decided the type of activity to be completed in order to win virtual prizes.
Now history seems to be repeating itself with a new addition to the Avenquest Click & Play game label. This game from the Gogii stable is entitled "Millionaire Manor". It is based on an American-style television game show with a brash, loud and larger-than-life compere in a flashy suit. Surprise, surprise, the television element of this game goes by the name of "The Hidden Object Show".
Millionaire Manor casts you in the role of a nameless woman who gets drawn into a rescue mission when her grandfather goes missing after he was invited to take part in a game show that was suppose to have ended several years ago. Arriving at the Millionaire Manor you discover that the location had been taken over by the game show. However this is not your normal type of game show. Rather than the normal array of prizes to be won that you might expect, this version of "The Hidden Object Show" offers freedom for individuals who are imprisoned in cages hung from the ceiling.
As your grandfather is one of those imprisoned in a cage, it does not take too much persuasion for you to agree to take part only to discover that you need to free all the other prisoners, including a Hobo, Explorer Girl, game show champion and television star, before you can rescue your grandfather – and so numerous types of hidden object game play begins.
A large spinning wheel is used to decide the style of game play for each of the rounds that make up each rescue attempt. You have a choice of manual or automatic spin of the wheel. Actually there is not much difference between the two – automatic needs a single click while up to three clicks are required for manual spinning. The wheel is divided into twelve sections with each one representation one of the different hidden object type of game play.
While not all the game styles will be initially available, some will be locked, you could end up having to find objects from a word list, by identifying silhouettes or solving riddles. In some cases you will need to find two objects that can be combined together in a specific manner. Other types of game play include finding ten examples of a single item; collecting letters to identify objects you need to find; spotting the difference between two views of a scene; and finding the correct location for pieces of a jigsaw. While some of the rounds consist of a single game, others have two or three games which need to be completed in order to make progress. At the conclusion of each round you are show a report on your performance.
At regular intervals a bonus game will pop up in the middle of you searching for objects. These bonus games all follow the same pattern as you need to identifying parts of a broken disc. Lasting around 12 seconds, these bonus games will reward you if you manage to locate enough disc pieces. You can get a token to unlock one of the main game styles or win a token to avoid playing a specific game type that you do not particularly like.
A rechargeable Hint feature can be used to indicate the general area containing a yet undiscovered object. Even when you use this feature regularly, it does not take too long to recharge – much too quick in my opinion. If you over-indulge in random clicking then your mouse cursor will have a drunken fit which lasts a few seconds.
Spread over 75 well-drawn scenes, the features both voice and text dialogue. Each round brings forth a sarcastic comment from the compere who has a low opinion of your abilities. Once you have completed the rescue of grandfather, and this task should not hold up experienced players too long, you can move on to play the game's extended mode. In this mode you can revisit all the different scenes and try out the various hidden object game types for each one.
Millionaire Manor is more suited to the less experience player. It took me around three hours to complete the story part of the game and work through the rounds needed to rescue all those imprisoned in the cages. Priced at £10.20, Millionaire Manor requires a 1.8GHz processor with 512MB of RAM, 300MB of hard disk space and support for DirectX 8 running Windows XP and later.
http://www.gspgames.co.uk/games/millionaire-manor-501015?meta=hiddenobject