An Adventure in Magic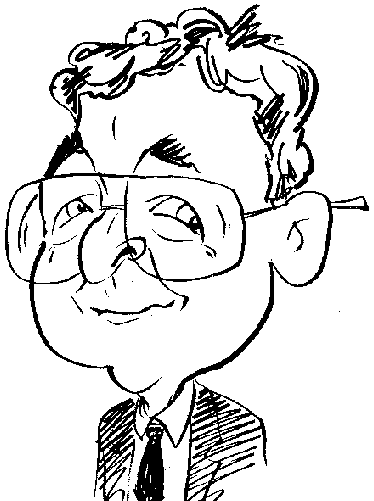 Put your investigation powers to the test as you solve a mystery that it seeped in magic.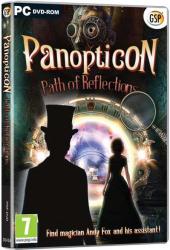 click image to enlarge
Originally released as part of the Alawar catalogue of game titles, Panopticon Path of Reflections is now available from the Avanquest GSP label. This is a Hidden Object Adventure game. In this game you take on the role of Senior Inspector John Perry who has been set the task of investigating the mysterious disappearance of the stage magician Andy Fox and his assistant during a performance.
As usual with games in this genre, you get the opportunity to make a number of adjustments to the game's environment and difficulty level. Slider bars are available to set the volume levels for background music and sound effects including the spoken dialogue that features in the game. There are options to play the game in full screen mode with a custom cursor and keeping the aspect ratio. You can also opt to play in Casual mode with a fast Hint and Skip recharging plus sparkles to identify active zones or Expert mode with a slower recharge and no sparkles.
An introductory sequence, featuring spoken dialogue and animated characters, lays the groundwork for the story line before you are called into action. You can skip this sequence and any subsequence conversational interludes with a mouse click. There is an optional tutorial that explains about the different mouse cursors which indicate when specific actions are available and other aspects of the game.
For most of the game you will be in Adventure mode as your characters investigates different locations in alternate dimensions that you access through a strange machine. The view of the current scene will feature a journal in the lower left corner while the right corner holds the rechargeable Hint feature. The space between these two tools will be taken up by an inventory which remains concealed until its area is invaded by the mouse cursor. Generally items in the inventory serves a single purpose but occasionally there will be an object that can be used more than once and it will automatically return to the inventory after each use. Concealed in the top left corner of the screen is the game's menu option and this, like the inventory, appears when the mouse cursor approaches it.
The various scenes, whether in the House of Illusions or one of the alternate dimensions, that you need to visit in order to solve the mystery, are well drawn with some interesting animations. From time to time you will encounter other characters. They are always willing to chat with their dialogue delivered by a voice actor. The dialogue will also appear on screen in text format. These characters are generally willing to provide assistance to help you with your task but they do expect you to perform a task for them, such as supplying a monocle, thimble or tarot cards, before you get their help.
Hidden Object game play follows a fairly standard pattern. You will be asked to find 15 items presented in a text list that are located within a cluttered, close-up scene. Some scenes are reused but there is variety in the list of items to locate. Occasionally some of the items in the list will be coloured yellow to indicate that an additional action will be required before the object can be located. You might need to open a container, create a pair of objects or repair a particular item. As a reward for finding all the objects in a list, you will receive one of them to be added to the inventory.
As there is no map feature, you might feel that you are left to your own devices with regards to plotting a route between locations. Fortunately the Hint feature can offer assistance as to which direction to move to next. In such instances, the Hint feature will not need to recharge after being used. The Hint feature will also pinpoint areas of interest and, sometimes, indicate the tool or object you need to use as well as identifying an object not yet found in a Hidden Object scene. It will not help when you are attempting to solve a puzzle.
Some effort has been made to integrate the numerous puzzles into the game's story line with its emphasis on magic. While the Hint feature is disabled during puzzle solving, there is a Skip option plus outlines which can appear to help with positioning when you need to create something.
Panopticon Path of Reflections is a well-designed game with a good mixture of adventure, puzzle solving and hidden object game play. The game requires a 1.6GHz processor with 1024MB of RAM, 1.4GB of hard disk space and support for Direct 9.0c running Windows Vista and later. Priced at £5.10, the product comes with a bonus copy of Secrets of the Orient.
http://www.gspgames.co.uk/games/panopticon-path-of-reflections-502189