Visions of Time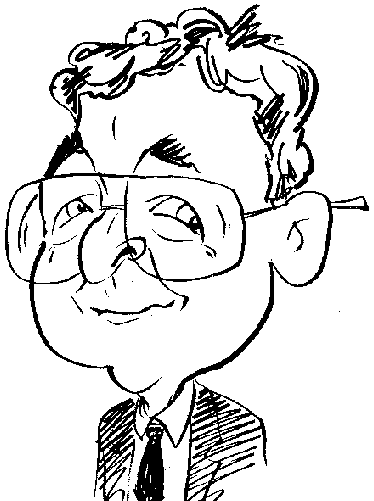 In this next game you play not one but two different characters with one investigating the other.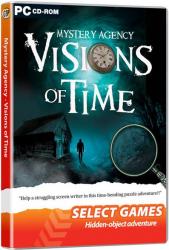 click image to enlarge
Mystery Agency: Visions of Time is a Hidden Object Adventure game available on Avanquest's GSP label. Before embarking on this Hidden Object Adventure game, developed by Cranberry Productions, you can make various adjustments that include the volume levels of music and sound effects plus whether to play in full screen mode. This game has two difficulty levels referred to as Beginner and Pro while those with an understanding of German can play the game in that language.
As you tackle this game it keeps a record on your statistics. Including among the stats are those for game time, hints used, clicks made and how well you performed in the different types of Hidden Object styles of play. You can check out your stats from the game's main title screen before settling down to your next session of game play.
At the start of the game you are cast in the role of a struggling screenwriter called Isobel who is suffering from writer's block. In an attempt to gain inspiration and refuel her creativity she travels to Quinault RainForest and books to stay in a log cabin. Following the discovery of a strange liquid, Isobel begins to suffer from hallucinations about a murder that happened many years earlier in the log cabin.
Later your role switches to that of Chris Coleman from the Mystery Agency. He had been sent to investigate the strange behaviour of the woman who has recently arrived in Quinault RainForest. This woman is Isobel – so really you are investigating yourself. From time to time you seamlessly switch between the two roles.
In order to ensure you know which role you are currently playing, an appropriate headshot appears in the bottom left corner of the screen along with access to the game's menu. Positioned next to the headshot is your inventory with its content changing to reflect your character. When necessary, items in the inventory will need to be combined in order for them to become useful. The Hint feature is to the right of the inventory.
An optional introduction to the game will explain about some of the game's features. An area of sparkles indicates a Hidden Object scene while a single glittering star pinpoints an area of interest which generally means a doorway to another scene. While the various static characters have their own specific dialogue, this is limited to just text format with mouse clicks being required to progress through each section of the conversation. Like the characters, the various scenes show little evidence of any animation or moving of objects.
Rather than stick to a single type of Hidden Object game play, this game makes use of three variations of this popular type feature. Sometimes you will be presented with a single screen showing a cluttered scene with either a text list of items to find or silhouettes that need to be completed with small pieces concealed within the scene. When a text list is used, it will initially display 12 items with a chevron which can be clicked on to reveal a further 6 items. As each item is located its entry in the list will be greyed out.
The third type of Hidden Object game play displays two similar scenes side-by-side. You will need to locate 12 differences between the scenes. It does not matter which scene you work from and you can switch between them. With all the types of Hidden Object game play, you will be rewarded with one of the items when the scene is completed.
The game features a number of puzzle type interludes. These mini games are varied in style and often challenging as you recreate pictures, join up elements to produce paths and carry out tasks in the correct sequence. A Skip option becomes available after a suitable delay if any puzzle proves too difficult.
I felt this game was rather slow moving with your two roles often repeating the same scenes with minor differences. This is a game that failed to hold my attention. You also need to be aware that some scenes contain flashing sequences that could be off-putting. Priced at £5.10, Mystery Agency: Visions of Time requires a 1.0GHz processor with 1024MB of RAM and 150MB of hard disk space running Windows Vista and later.
http://www.gspgames.co.uk/games/select-games-mystery-agency-visions-of-time-501971