A Collection of Mystery, Darkness and Hope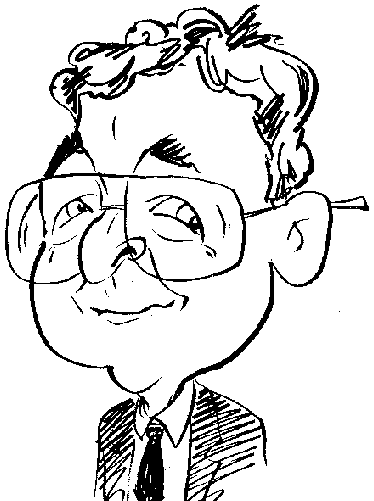 Review controls
Mystery, darkness and hope come together in a triple pack from Focus Multimedia. Originally published by Big Fish Games, the three offerings making up this pack are Hidden Object Adventure games. The three titles are Tesla's Tower: The Wardenclyffe Mystery, Fantastic Creations: House of Brass and Dark Heritage: Guardians of Hope.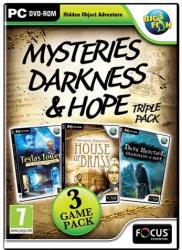 click image to enlarge
If you have seen the recent Dulux adverts on television then you will appreciate the idea behind the Tesla's Tower game. Due to an experiment that did not turn out as expected, the concept of colour has been banished. The scientist responsible for this state of affairs was Nikolai Tesla who now only exists as a ghost in the Ether where he can communicate with you in the role of Maria Tesla, his great grand-daughter.
This game has a single difficulty level but does allow you to make some other adjustments. There are the usual options of setting volume levels for music, environment and spoken dialogue which is duplicated in text format across the bottom of the screen. Other options include the use of a custom cursor, automatic advance through dialogue and aspect ratio which actually means playing in full or reduced screen mode.
As mentioned, your role in the game is that of Maria Tesla who reluctantly agrees to follow her great grand-father's instructions to put right the damage his original experiment caused and attempt to solve what went wrong in the first place. Overlapping your view of the various scenes is your inventory, which can become rather overloaded at times, sandwiched between the Ether-powered Hint feature doubling as the conduit for Nikolai Tesla to add his input and a journal recording your discoveries. Although you do have a fair amount of free will in your actions, Nikolai's instructions do help provide you with the tasks that need to be carried out.
Both Hidden Object scenes and puzzles play their part in the game. Hidden Object game play follows the standard pattern of searching for objects in a text list. Once all the items have been located you will be rewarded with one of them. A variety of puzzles appear in this game with the majority allowing access to other areas once they have been completed. While I felt the game was lacking in instant appeal, it did tend to grow on me and has a reasonable amount of content.
In House of Brass you play somebody who was inspired by a bedtime tale told by their mother. The tale was about an amazing house filled with incredible machines and an inventor who has discovered the secret of immortality. In later life, on the death of your mother, you receive a tube filled with a latter, photo and mechanical firefly that magically transports you to the house and so the adventure begins.
Again there is a single difficulty level. You can adjust the volume levels for sound, music and voice plus opt to play in full screen mode with a custom cursor. Your main view of the different scenes will be overlaid across the bottom with the tools that are available to you. Sandwiched between the Hint feature on the left with your task list and note-taking diary on the right is the inventory holding the items you collect or receive as a reward. As you move your mouse cursor around a scene it will change to indicate when actions, such as pick up, examine or move to another location, are available.
On entering this house of invention, you quickly encounter the disembodied voice of Edwin Q. Cogglethorpe Esq. who is the inventor of the various machines found around the house. Under his instructions you need to seek out the various machines as you carry out maintenance and repair tasks that are spread out over the four floors making up this building.
Hidden Object game play requires you to find 12 specific items in the current scene. However, rather than give you a list in text or silhouette format, you are asked to find a dozen items identified by the same brief description such as concave, pointed or twist and turn. There is a reasonable mixture of puzzles which, like the Hidden Object sessions, reward you with an item for a successful completion. A usual feature of this game is that you are given a choice of exiting to the main menu or straight to your desktop. This certainly cuts down on the number of mouse clicks required to bring a game session to an end with this title that is a little light on content.
The third title, Guardians of Hope, sets you on the task to find the philosopher's stone in order to save the world from disaster. Following a fairly dramatic opening video sequence with a voice-over narrative, you arrive at the main menu which includes an option to make various game adjustments such as volume levels for music and sound plus the use of voice-overs. Two levels of difficulty are available as you select from Regular or Expert. The former has a faster recharge for the Hint and Skip features plus clues appearing to find objects or complete quests.
Your role in this game is that of a young woman who responds to a letter from Professor Gordon Child who needs help to find the philosopher's stone. Of course, there are obstacles to overcome and tasks to be completed in the five chapters that make up this game as you quickly discover you are on your own as the Professor has mysteriously disappeared.
The game follows a fairly standard pattern of mixing together adventure, puzzles and Hidden Object scenes. Linking together the various elements are cut-scenes featuring video overlays. At time I felt that the use of these cut-scenes was overdone with too many interruptions.
Many of the scenes in this game, including those used for Hidden Object searching, can be a little on the dark side which, while adding to the overall atmosphere, does add extra difficulty when attempting to identify items. Fortunately you mouse cursor does change shape to indicate when actions are possible. Positioned across the bottom of Adventure scenes are the available tools. On the left is a diary recording your discoveries while the thermometer style Hint feature is on the right. Sandwiched between these items is the inventory which remains concealed until brought into play.
Hidden Object sessions are of the standard variety. You need to find all the items listed in text format. Any item coloured red in the list will require an additional action before it can be located. A variety of puzzle styles are used and these are sufficiently challenging to get you thinking. Apart from the over use of linking sequences, Guardians of Hope is an enjoyable game.
Focus Multimedia has priced this triple collection at its usual price point of £10.20. System requirements call for a 1.4GHz processor with 1024MB of RAM with 1710MB of hard disk space.
http://focusmm.co.uk/shop/Mysteries-Darkness-Hope-Triple-Pack-pr-2015.html