An Addictive Puzzle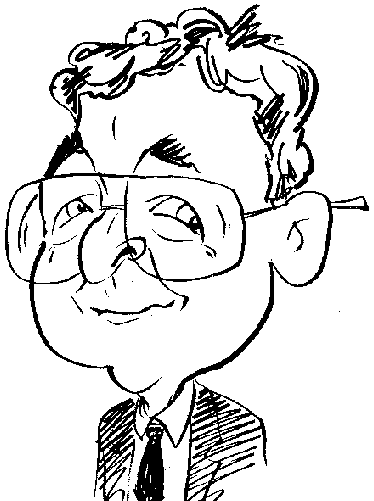 Review controls
The next game is one of those that is easy to play but can be extremely addictive.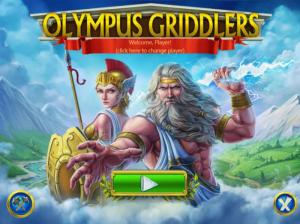 click image to enlarge
While there are numerous games that owe their appeal to some incredible graphics as the player sets out to defeat overwhelming forces, construct futuristic environments and control extremely powerful machinery in competitive racing, other types of games have a more laid-back approach with regards to in user appeal. The use of logic within a simple graphic environment is all they need to grab and hold on to the user's attention. One such example of this type of game is Olympus Griddlers which belongs to the Nonogram genre of puzzle games.
For those not familiar with the Nonogram concept (also known as Hanjie or Griddlers), I should explain that this puzzle-type game is played on a rectangular grid which is divided into columns and rows made up cells. Some of these cells, when selected, reveal a concealed picture. Numeric clues, regarding the positioning and grouping of the cells making up the picture, are provided and it is the solving of these clues that forms the basic and attraction of this type of game play. The clues are located on the top of each column and down the left side of the grid. The numbers provided will tell you how many sets or groups of cells in the row or column need to be targeted plus how many cells made up each group. There must be at least one blank cell between each group of cells that form the picture.
When starting this game, you can set up profiles for individual players. These profiles allow you to adjust the volume levels for sound effects and the background music. I found the background music was rather distracting and I quickly turned down this volume level to zero. You can also opt to play the game in full screen mode with a game cursor. Profiles retain each player's progress and achievements.
Olympus Griddlers takes as its setting Ancient Greek mythology. Six members of the Olympus deity, namely Ares, Dionysus, Athena, Aphrodite, Hermes and Zeus, are in charge of the individual rooms that you need to work through. Initially only the first room will be accessible as you need to complete 20 levels before you are allows to progress to the next room and its 20 levels. While the first four rooms can be accessed in this way, you will be charged an entry fee to enter the last two rooms which again are made up of 20 levels.
With the level grid taking over most of the screen, there is enough space for a panel on the left side to feature areas showing the number of hints available (the maximum is four), available mistakes and a reminder as to which button to press for a required cell and those that are blank. Failure to complete a level, by making too many mistakes, will result in the level needing to be replayed.
When a level has been completed, you will be shown a panel listing the money earned, hints used, mistakes made, completion time and the best time for that level. You will also be awarded up to three stars depending upon your performance. For each mistake, a star will be deducted. You can return to a level later in order to improve your star rating.
As you correctly select those cells forming part of the concealed picture, you will be rewarded with money and can earn hints that can identify one of the remaining required cells. The money you earn can be used to purchase a small selection of items from the game's Shop feature. This facility can be visited at any time. You can purchase additional hints for a particular level, pay extra to start each level with two hints and increase the number of mistakes you are allowed to make when completing a level. There is also a Trophy Room which displays any additional rewards you receive for achieving certain targets.
Olympus Griddlers does not attempt to dazzle you with impressive graphics. The graphics are basic but entirely suitable for a game that relies totally on its puzzle solving challenge. It is the type of game that I find to be addictive and extremely challenging. It can be picked up quite easily and is often hard to put down as you seek to complete just one more level.
I came across this game on the GameHouse web site. You can download a 60-minute trial version to see if it appeals before purchasing the unrestricted version for $9.99. This game requires a 1GHz Pentium 4 processor with 512MB of RAM and 30MB of hard disk space running Windows XP and later.