The Great Wall of China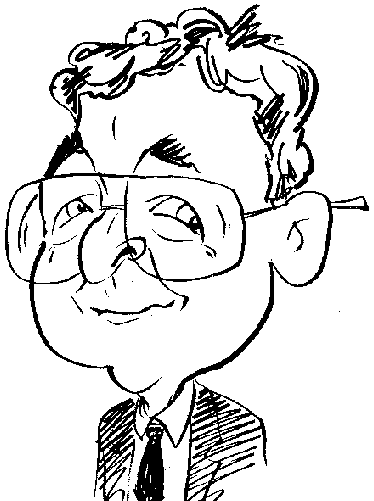 There are some jobs that never seem to come to an end. No sooner think the task is finished when new problems appear. Take, for instance, the task of painting the Forth Bridge. By the time the painters reach the end of the bridge than the other end is in need of a fresh coat of paint and so the process starts again. You could say that this particular task could be a job for life. Another example of this type of never-ending task would be the maintenance of the Great Wall of China which is the focus of this next title from Avanquest.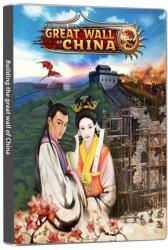 click image to enlarge
Published by the Avanquest GSP game label, The Great Wall of China is available in Collector's Edition format. Along with the main time management style game, this title comes with a selection of wallpapers and three jigsaws which can be completed at the player's leisure at the start, partway through or end of the main game. Individual players can set up a profile with adjustable volume levels for sound effects and music plus options to play the game in full-screen mode with a game cursor and interactive help. A slider bar can be used to adjust the game's playing conditions between normal and relaxed with the former requiring each level to be completed within a designated time period. While the latter lets you proceed at your leisure.
In this game you take on the role of Kong Baotu who is entrusted with the task of building a great wall to jeep out undesirably influences from entering and affecting the general serenity of China and its people. He agrees to complete this task on condition that he is then allowed to marry Fan Tanrui, the Emperor's daughter, once the wall has been completed. Presented in the opening sequence, this story line combines well-drawn Chinese illustrations with spoken and printed dialogue.
The game is spread over 40 levels of task management as you organise your workers, often just a single individual who is skilled in multiple tasks, to fulfil the Emperor's orders. Each level starts with a list of tasks that need to be completed. There will also be some hints as to how to proceed with the tasks ahead.
Now it should be made clear that you are not expected to build the complete Great Wall of China. Instead it is your responsibility to fill in gaps in the wall. As well as directing who ever is available from the workforce (remember it could be just one ever-willing worker), you will need to make sure you have the materials necessary to complete each task.
Heading the top-down view of the various scenes are the basic resources available to the workforce. These resources consist of food, wood, stone and iron. The items need to be collected on a regular basis otherwise your workers will not be able to tackle certain tasks. The program uses colour coded keys to indicate the status of possible tasks. If a task is encircled in red then it is not currently available and you will be advised as to which additional resources are required. A blue circle means the task can be carried out as soon as a worker is available. Tasks encircled green can be tackled immediately.
For some levels you will have more than a single worker under your control. When this happens you can assign tasks to whichever worker is available. However it is one worker per tasks as they do not seem able to double up and work alongside others.
While some tasks can be carried out in any order, there are occasions when planning and strategy is required so that paths are cleared to get at the resources you need later before other resources are used up. You need to be aware of such situations as the program does not indicate when you might have backed yourself into a corner from which there is no escape other than to restart the level.
As well as collecting resources and managing the workforce, you have to cope with other elements. There are various weather conditions including lightning which can destroy facilities, such as farms and factories, you have created thus causing you to spend time with repairs. Climatic conditions are not the only concern as the game features fire-breathing dragons. With some dragons you can defeat them in battle with quick mouse button pressing while other cause damage with their fiery breath and reduce the chance you may have of being awarded artefacts and other rewards for displaying in your trophy room. From time to time you get a change of action with a mini game or two.
The graphics are fine for a game of this type as you view different scenery. The workers are ever-willing and never complain as they scurry about carrying out tasks while the dragons have a strong preference for travelling from left to right across the screen. It is a game best suited to be played over several short sessions.
Priced at £10.20, The Great Wall of Chine requires a 1500 MHz processor with 1024MB of RAM and 230MB of hard disk space running Windows XP and later.
http://www.gspgames.co.uk/games/building-the-great-wall-of-china-501342?meta=cardspuzzles