The Trouble with Hochwald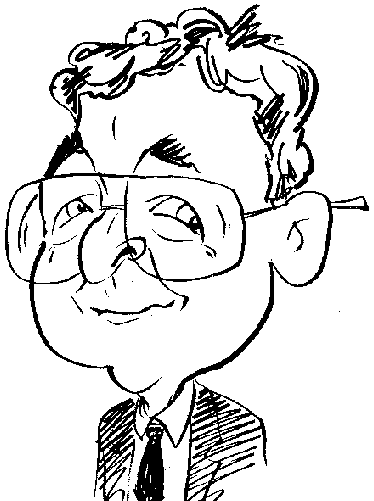 Clockwork Tales: Of Glass and Ink is a Hidden Object Adventure game from the development team of Artifex Mundi. This game is available in Collector's Edition format from Avanquest's GSP label.
As with other Collector's Edition format, this Clockwork Tales comes with a number of bonus items, many of which are available immediately from the Extra's option on the title screen. While it is not surprising to note that items such as wallpaper, music and concept art can be accessed straightaway, it might seem surprising to find that Hidden Object scenes and mini-game puzzles are also immediately available. However they are not in the same order as they appear in the main game.
As this game makes good use of sound effects and has voice actors delivering the dialogue, the game's opening screen does advise you to have the audio turned up to get the best effect. An opening video sequence, which can be skipped, introduces you to Professor Ink who is investigating a series of unnatural earthquake that have been devastating the area. These earthquakes seem to be centred on the town of Hochwald. The professor sets off to investigate this location but not before sending a letter asking for assistance to Secret Agent, Evangeline Glass which is your role in this game.
When playing this game you have a choice of Casual, Advanced or Expert mode. Selecting Casual mode gives you a fast recharging of the Hint and Skip features, highlighted active zones and Hidden Object scenes, active zones are also indicated on the Map feature plus there is no penalty for over-indulging with mouse clicking during Hidden Object scenes. For Advanced mode you have a slower recharging cycle, active zones only being identified on the Map feature although Hidden Object scenes still retain sparkles. There is also a penalty for too many mis-clicks. Expert mode takes even longer for recharging while active zones and Hidden Object scenes are not highlighted or appear on the map. You are more heavily penalised for bouts of random clicking.
The game, which is task base, is spread over nine chapters. An optional tutorial will explain about the different types of cursors indicating possible actions and the layout of the tools that are available to you during Adventure mode. You can examine and pick up objects, move between different scenes and obtain information from other characters. This information will be delivered by voice actors using accents appropriate to their character.
As usual, the inventory takes up a central position across the bottom of the screen. This will hold the items you collect or are rewarded with for completing certain tasks. On the left is a group of three icons consisting of a notepad, book and an insect picture. The notepad is your Strategy Guide with step-by-step instructions leading you through the various scenes and tasks while the book keeps a record of the tasks you have completed, including the current one, and a map which has the ability to transport you from one location to another. As well as carrying out your various tasks, you need to keep a look out for a collection of Steambugs. There are 30 of these strange mechanical creatures. As each one is collected, it will be added to the collection and you will be able to learn more about it. Completing the available tools is the rechargeable Hint feature on the right. This will be replaced by the Skip option during the various mini game puzzles.
At an early stage of the game you will meet up with Professor Ink just before he disappears. There is just enough time for you to be introduced to Matthew who is the Professor's faithful companion. Matthew is a mechanical bird who can prove useful in collecting items that might be otherwise out of reach. One feature that I found annoying was that your character would use the same phrase whenever Matthew provided help. Some variations would have appreciated.
The game contains a mixture of mini game puzzles. Generally they are used to give access to a container or location that was previously blocked or locked. Although reasonably challenging, the puzzles were not particularly innovative and often has little relevance to the situation in which they were used.
Numerous Hidden Object scenes are scattered throughout the game. The developers of the game have used different formats for this popular game puzzle. There is the usual format of finding objects listed in text format with some objects requiring an additional action before they can be found. Other formats used involve finding objects which match silhouettes or fragments which come together to create an object. Sometimes items found will need to be used to find other items.
As you progress through the game you will be awarded Achievements for completing tasks. There are 19 Achievement awards. Once gained, these Achievements will be used to complete a stained window.
After completing the main game, you can then move on and play an additional adventure dealing with Professor Ink. The main game has 38 hand-painted locations, linking video sequences with plenty of animation, appropriate realistic sound effects and well delivered dialogue. Clockwork Tales: Of Glass and Ink is an enjoyable game but not as challenging as some others. The game requires a 2.0GHz processor with 1024MB of RAM and 1082MB of hard disk space running Windows XP and later. It is priced at £10.20.
http://www.gspgames.co.uk/games/clockwork-tales-of-glass-and-ink-collectors-edition-501564?meta=hiddenobject