Questerium Sinister Trinity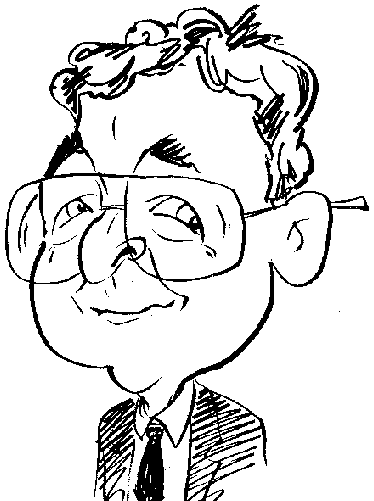 Review controls
A meteor, strange experiments, missing children and a collection of flowers all feature in a title developed by Urse Games.
Buy Now!
Alawar Urse Games Questerium Sinister Trinity Collector's Edition
Download direct from Alawar



Supplied by Alawar, Questerium Sinister Trinity is a Hidden Object Adventure game developed by Urse Games and available in Collector's Edition format. As usual with Collector's Edition titles, this game comes with various bonus items. Some of the additional content, such as Music, Concept Art, Wallpaper and Screensavers, are available immediately while the ability to replay mini games is only allowed when they have been tackled in the main game. There are also bonus levels and some additional secrets to be uncovered once the main game has been completed.
Along with adjusting the volume levels for background music and sound effects, you have the opportunity to select from four difficulty levels. Casual mode, which is the easiest level, has a fast recharge of the Hint and Skip features plus sparkles to highlight and identify interactive areas. Normal mode has a slower recharge rate for the Hint and Skip features plus does away with the helpful sparkles. When selecting Hard mode, you are playing the game without assistance from Hints, Skips and sparkles. The most difficult mode of Professional even removes the occasional helpful thoughts which appear in the other modes from time to time. You can switch between levels during the game.
Your role in this game is that of a police detective who first makes an appearance when arriving at a scene of destruction that appears to have been caused by experiments carried out by a scientist (Professor Gustav) following the discovery of a meteorite that had fallen to earth. You are ordered to find and rescue two children who have gone missing in the upheaval. Locating the children is not difficult but they are quickly whisked away by a glowing man with electricity surrounding his body. The children, glowing man and any other characters that might appear later in the game are portrayed by live video performers overlaid on the current background.
An optional tutorial will introduce you to the game's different cursors, style of play and the arrangement of the various tools available to you when playing this game. Overlaying the various well drawn scenes of destruction and devastation, you will find these tools positioned across the bottom of the screen.
Your inventory, with chevrons at either end allowing you to scroll through items when you have collected too many to fit within a single screen, takes up a central position. Situated in the lower left corner is a group of tools consisting of a compass, eye and book. The compass gives you access to a map which has the ability to transport your character between locations while the eye takes you to a room showing any achievements you may have gained. The book automatically records your progress and any clues you have discovered. Switching to the lower right corner reveals icons for the rechargeable Hint feature and the current task that needs to be completed.
At this point you may have noticed that I have made no reference to a Strategy Guide which normally forms part of a Collector's Edition game. The reason for this is that there isn't one. It is up to the player to work out all the clues, solve the problems and navigate to the different locations without being able to have a crafty sneaky look at a Strategy Guide for what might be required. However the Hint feature does supply more information than is usual with games of this type.
The various scenes are well drawn with plenty of detail and some eye-catching animation. It has to be said that some of the detail is so intricate that it can be quite difficult to identify some of the objects you need to complete a task in order to make progress. This eye for detail also affects how you need to use some of the various tools at your disposal when completing tasks. It is no good just pointing a tool, for example a Swiss Army knife, in the general direction of where you wish to use it. You have to be fairly precise in your positioning.
Many scenes will contain areas into which you can zoom for a closer look. When you implement this feature a porthole type window will be superimposed on the main scene showing a small area in more detail. When no longer required you can close this window. There will also be occasions when you receive a spoken report on important information relating to the game story and its characters.
Hidden Object scenes are dotted throughout the game. You are presented with a text list of items that you need to locate in a scene. Good eyesight will be required as some of the items could almost qualify for nano classification. Certain items in the list will be coloured green to indicate that an additional task will be required before they can be selected. You will be rewarded with one of the items located at the completion of a Hidden Object scene.
Puzzles or mini games are usually linked to a locked door or container that needs to be opened. Once a mini game has been attempted (success is not required) in the main game, then it can be replayed from the Extras option on the main title screen. These mini games present a mixture of challenges, some more frustrating than others. As well as the mini games you will also need to be on the lookout for 15 flowers which you can collect.
Questerium Sinister Trinity is not a game you will complete in a couple of sessions however much midnight oil you burn. It is challenging with a mixture of problems that need to be solved. The game requires a 1.6GHz processor with 512MB of RAM, 434MB of hard disk space with support for DirectX 9.0 running Windows XP and later. You can download a time-limited trial version from Alawar.com before deciding whether to purchase the unrestricted version.
http://www.alawar.com/game/questerium-sinister-trinity-collectors-edition/