Alex Hunter: Lord of the Mind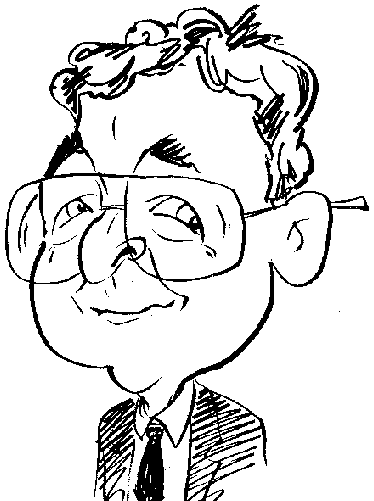 Alex Hunter is your typical Private Eye or some might prefer the term of Gumshoe. Typical that is if you exist in a world inhabited by characters created by authors such as Mickey Spillane and Raymond Chandler. This slightly more refined Private Eye, than those Spillane and Chandler originals, is your role in the Epic Star developed game of Alex Hunter Lord of the Mind.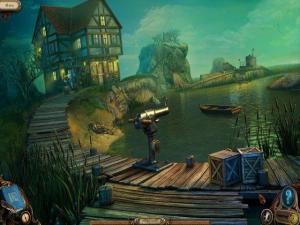 click image to enlarge
Available as the Platinum version from Alawar, Alex Hunter: Lord of the Mind belongs to the Hidden Object Adventure genre. I presume that the "Platinum" designation is just another way of stating that this is a Collector's version as the game as both contains similar bonus items. Some of these bonus items, such as concept art, music and a secret room, can only be accessed once the main game has been completed. However you can immediately check out the selection of available wallpaper, view any awards that have been obtained and access the integrated Strategy Guide.
As part of your game profile, you can make adjustments to the volume levels for music and sound effects which includes the spoken dialogue used throughout the game. Other options include playing in full screen mode with a custom cursor that changes shape to indicate when different actions are possible plus a choice of Casual or Expert difficulty levels. In Casual mode you get a faster charging of the Hint and Skip features along with a tutorial plus you will only need to find 25 of the 35 secret symbols hidden in the game in order to unlock a bonus chapter. Expert mode has no tutorial and requires you to find all of the 35 secret symbols.
In your role of the Private Eye Alex Hunter, you accept the case of locating a missing professor. This is Professor Isaac Patterson. You are asked to discover what has happened to him by his daughter Emily Patterson whose dress mode clearly places this investigation in the period of the 1920's so beloved of crime novelists such as the aforementioned Spillane and Chandler.
Presenting you with a full screen view of well drawn scenes based around the Professor's home, work environment and other locations, during the Adventure element of this game, you can take advantage of a cursor changing change to indicate possible actions, such as examine and interact, while having access to various tools positioned across the bottom of the screen. In the left corner are your journal, which automatically records your discoveries and important clues plus allowing you to check back on this information at any time, and a compass which acts as entry to a map of the surrounding area. This is the type of map that can save you a great of work by transporting you between locations rather than forcing you to backtrack through a series of rooms.
The right corner houses the rechargeable Hint feature and the game's Strategy Guide which is represented by a pair of walking feet. The Strategy Guide also covers the locations of the secret symbols. Hidden until it is accessed and brought into play by the mouse cursor, the inventory is centrally position across the bottom of the screen. Any items that are required on more than one occasion will be automatically returned to the inventory after each use until they are no longer required.
When you need to zoom into an area or object for a closer look then an overlaid window will appear. Sometimes this overlaid window will close automatically when no longer required but this is not always so and you will need to carry out this task manually. One exception to this is when tackling a Hidden Object scene which takes over the full screen. Again the scene is well drawn with occasional snippets of animation. Running across the bottom of the scene is a list of 12 different items which need to be located. Any item in the list coloured red means that some action will be required before it can be selected. You might need to open a container, paint a picture or make a cup of tea in order to reveal the required item. One of the items found will be added to the inventory as a reward for completing each Hidden Object scene,
At various points during the story line, which expands to include a sewer and hospital, you will be faced by puzzles in the form of mini games. Although not always innovative, some thought has gone into making these interludes appropriate to the current situation. If needs be, there is always the Skip option in case a mini games proves too difficult.
Spread over nine chapters or sections, this game is certainly challenging and draws you into the story line. You will need to explore a range of locations gathering the tools and clues required to make further progress. Several sessions will be required to complete the main game and open up the bonus chapter plus the secret room. You can download a 60-minute trial version before making a decision whether to purchase the unrestricted copy of the game. Alex Hunter Lord of the Mind requires a 2.5GHz processor with 1024MB of RAM and 1190MB of hard disk space running Windows XP and later.
http://www.alawar.com/game/alex-hunter-lord-of-the-mind-platinum-edition/