The Kiss of Death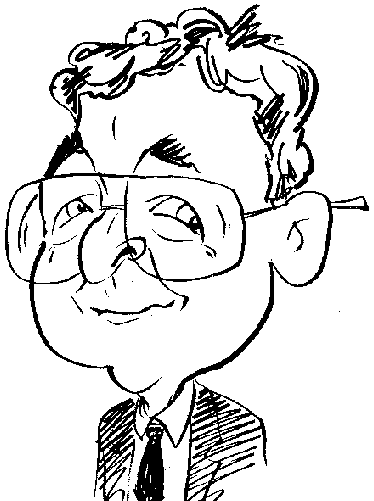 Review controls
It is time to embark on a task to rescue somebody who has been taken prisoner by a succubus in a Hidden Object Adventure game.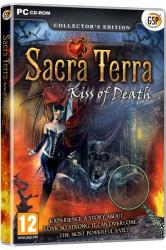 click image to enlarge
Like the Big Red Bus syndrome, when you do not see one for ages and then two appear in close proximity, I have recently come across two games than open with the attempt of a marriage proposal. Coincidentally both these games were originally published by Alawar. The second of these games is the turn of Sacra Terra: Kiss of Death now available from Avanquest's GSP game's label.
Along with the main story of a young woman, named Tiffany, who sets out to rescue her fiancé captured by evil forces, you get concept art, wallpaper, Strategy Guide and a bonus chapter. Apart from the bonus chapter, which only becomes available once the main game has been completed, all the other items can be accessed immediately either from the title screen or, in the case of the Strategy Guide, from within the game.
A number of adjustments can be made to the game's environment. You can adjust the volume levels for the background music, sound effects and ambient audio plus the screen resolution and whether to play in full screen mode. There is a choice of Casual or Expert mode. With the former the Hint feature takes 30 seconds to recharge and interactive zones are identified by sparkles. Expert mode makes you wait for a minute before you can reuse the Hint feature and there are no helpful sparkles.
An introductory animated sequence shows the capture of Tiffany's fiancé by a succubus. An optional tutorial will introduce you to a fairly standard collection of cursors used to indicate when specific actions are possible as you meet up with a hooded figure on Sacra Terra who warns you of the dangers ahead and later offers to provide you with assistance. This sequence, like all the other cinematic interludes which follow, show animated characters delivering spoken dialogue along with printed text. You have the option to skip any of these sequences if you are in a hurry to get back to the action.
Following the standard pattern used by other games in this genre, the tools available to you are laid out across the bottom of the screen. Occupying the lower left corner of the screen are links to open a journal which automatically records your discoveries and progress plus the game's main menu. Moving across to the lower right corner reveals the Hint feature, which converts to the Skip option when tackling one of the game's many puzzles, and the integrated Strategy Guide.
Also this corner will become home to a Map feature once you have located it at an early stage in the game. This map presents the various locations in the form of a heart symbol linked by lines. Your current position will be indicated by a heart coloured orange while those available locations where a task needs to be completed with be coloured green. The map possesses the ability to instantly transport you to another location. As this game involves a great deal of moving between locations, I should imagine that this particular feature will be heavily used. I know I relied greatly on this feature.
Running across the bottom of the screen between this various features, is your inventory. This remains hidden until brought into play by the mouse cursor. Chevrons at each end of the inventory allow you to view items that might not be initially displayed. The inventory will hold the various items you collected or are rewarded with for completing certain tasks such as Hidden Object scenes. As well as the main items available to you, this game contains 34 Beyond Objects for collecting. A Beyond Object has the ability to change its shape.
There are numerous Hidden Object scenes scattered around the various locations. You will be asked to locate several listed items from within the current scenes. If any of the listed items are coloured red then some type of actions will need to be carried out before the item can be selected. As there are more items in each list that there is room to display at once, the first few items located will be replaced by others in the list. You will be rewarded with one of the items located when you have found everything in the list.
Sacra Terra features a range of puzzles using a mixture of styles. In total there are 27 different puzzles which you need to solve. Some of the puzzles are innovative and they can be quite challenging. In some cases there is a reset button available and a skip option becomes available after a short delay in case you find a puzzle you are unable to solve.
While Sacra Terra does provide you with a degree of latitude in the order in which certain tasks are completed, there are some instances when you will not be allowed to progress unless certain actions have been carried out. For example, the various ghostly figures you meet during your investigation insists on having their say before you can tackle other issues – it is best to let them have their way otherwise it could be like banging your head against a brick wall.
Sacra Terra has some nice twists in the story line and everything is not as it first appears. With 55 locations, 18 cinematic interludes, 17 Hidden Object scenes and 27 puzzles, Sacra Terra should keep you occupied for several long, challenging playing sessions. The game is priced at £10.20 and requires a 1.5GHz processor with 512MB of RAM and 740MB of hard disk space running Windows XP and later.
http://www.gspgames.co.uk/games/sacra-terra-kiss-of-death-500968?meta=hiddenobject