Finding Sarah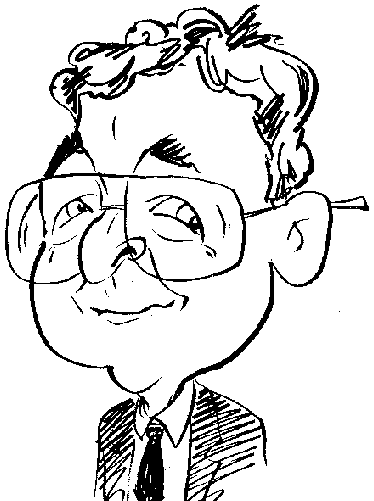 Review controls
Everything is not how it seems as this next game goes to prove as your investigations take you to Black Isle.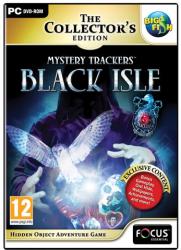 click image to enlarge
The life of an investigative journalist working for television might appear to be a glamorous role but that is not always the case. Take, for example, the fate that befell Sarah Steplton. She was investigating Black Isle, supposedly abandoned after an earthquake, when she was seemingly taken prisoner by a mysterious robbed figure with a beak-like nose. This is the scenario that greets you at the start of the Hidden Object Adventure game entitled Mystery Trackers Black Isle which is available from Focus Multimedia in Collector's Edition format.
As usual with Collector's Edition games, some bonus items are included. You get an integrated Strategy Guide, wallpaper, concept art, music soundtracks and a bonus chapter. Apart from the last item, which only becomes available once the main game has been completed, all the other bonus items give you immediate access. As you progress through the game, you can gain awards for achieving specific targets while collecting up to 50 owls which have been inserted in various scenes. You can view your awards from the game's main title screen and check out your collection of owls displayed in a woodland vignette.
Before starting your investigation as part of the Mystery Trackers Detective Club, you get the opportunity to make certain adjustments to the playing environment. You can set the individual volume levels for background music, environment, sound effects and voice delivery plus adjust the gamma level of the game's graphics. There are three game mode as you select from Casual, Advanced or Hardcore with the latter dispensing with all the helpful features while the former identifies active areas with sparkles and gives you a faster charging of the Hint and Skip features.
As you arrive at the island, a second victim, Sarah's assistant Thomas Baker, disappears before your eyes – again involving that robbed character with the extremely long nose. You can then take advantage of an optional tutorial that will introduce you to the various mouse cursors indicating when certain tasks can be performed and the general layout of the screen. The usual selection of cursors is used to indicate when you can examine, pick up, interact or move in a particular direction.
In common with other games of this genre, the tools available to you are positioned across the bottom of the screen. Taking up a central position is your inventory holding the various items you find or those that you have received from time to time as rewards. Chevrons at each end of the inventory allow you to cycle through the content when there are too many items to be displayed on one screen.
Located in the lower left corner is a map represented by a compass. This illustrated map allows you to zoom into a particular highlighted location when icons are used to indicate locked areas, your current position and whether there are any objectives that need to be completed. You can use this map to instantly teleport yourself to a previously visited located. Just below the map is a link to the game's menu.
In the lower right corner is the rechargeable Hint feature which shows a frog when fully charged. The Hint feature can be used to indicate a possible next move or a yet undiscovered item in a Hidden Object scene. While on the subject of Hidden Objects, Black Isle presents you with a list of items you need to indentify in various cluttered scenes. This is fairly standard fare as is the use of a different colour (purple in this case) to indicate when some action will be required before the object can be selected. What is slightly unusual is that the action will require an item that is currently in your inventory rather than the Hidden Object scene.
This corner also contains the Strategy Guide which covers the three chapters making up this game. While this Strategy Guide can provide step-by-step instructions to lead you through the game, you are not restricted to follow this path. You can tackle some tasks out-of-order but not all tasks. In some instances you do need to have completed certain actions before you can progress to the next stage. For example, a box containing items I would need later would only appear after I had made contact with headquarters who would advise me it was on the way.
Intermingled with the various scenes is a number of linking animated sequences mainly dealing with attempts by the mysterious figure to block your progress. These sequences are generally short and do help with the flow of the game.
At various points during the game you will need to solve puzzles generally in order to reveal an item that will be required later. Many of the puzzles are innovative in their style and can be quite challenging. However there are a number of puzzles which are fairly similar in that they involve swapping items around to make necessary matches in order to complete the puzzle.
With its three game modes, achievement awards and a collection of 50 owls to add to the Hidden Object scenes and Adventure action Mystery Trackers Black Isle should hold your attention for many hours of challenging game play. The scenes are well drawn with plenty of animation while the sound effects and use of voice actors help add to the appeal of the game. Priced at £10.20, this game requires a 2.5GHz processor with 1024MB of RAM and 800MB of hard disk space running Windows XP and later.
http://focusmm.co.uk/shop/Mystery-Trackers-Black-Isle-Collector-s-Edition-pr-1995.html