Snakes, Snakes and More Snakes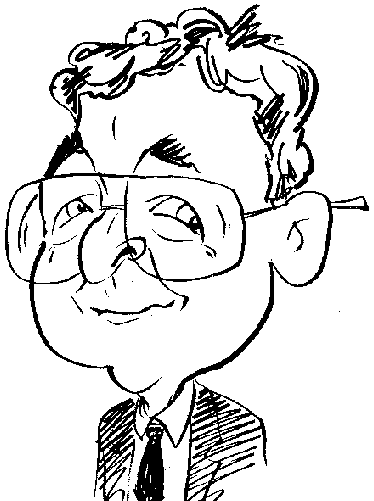 Review controls
Not everybody likes snakes, myself included, and this next title has more than enough of this reptilian species for my taste
Buy Now!
The Secret of Serpent Creek
Direct from Avanquest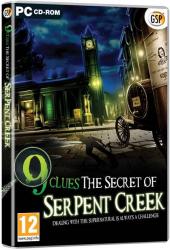 click image to enlarge
9 Clues: The Secret of Serpent Creek casts you in the role of a paranormal private investigator. Following a rather worrying telephone call from your reporter friend, Helen Hunter, you set out to come to her aid at the coastal town of Serpent Creek. On arrival at the town's hotel you discover that Helen and her assistant, Joe, have disappeared leaving you to discover just what is going on in a town where many inhabitants appear to be sleep-walking and there is a predominance of snakes in this Hidden Object Adventure game.
Various choices can be made from the game's title screen as you adjust the volume levels of music, sound effects and voice-over dialogue. You can also choose to play the game in full screen mode and select from Casual, Advanced or Expert difficulty level. Your chosen level could include features such as a mis-click penalty for random clicking during Hidden Object scenes, visual clues to identify certain items, a Detective Mode sequencer and a variable recharge speed for Hint and Skip aids.
Overlaying environment across the bottom of the screen of your full-screen view of the game is your inventory sandwiched between the Journal and Hint features. The inventory can be locked so that it is always visible or hidden until required. Some items in the inventory will need to be combined before they can be used. While the Hint feature is fairly standard, the Journal divides its functionality into four main sections. The Journal will flash to indicate when a new piece of information has been added.
Initially there are sections for Objectives, People and Clues. The fourth section is a map which you need to locate at an early stage of the game. In Casual and Advanced modes, the map displays visual hints showing your current location and where a task needs to be completed. You can use the map to instantly transport yourself to a previously visited location.
An optional tutorial will explain about the different mouse cursors used to indicate when certain actions are possible such as interacting with items or the directions in which you can move. A speech bubble will indicate that a character has something to say. These characters adopt a cardboard cut-out look with some lip movement that is not totally in-synch with the dialogue being spoken. A mouse click can be used to step through each section of dialogue or there is a skip option to quickly return to your investigation.
The Hidden Object scenes in this game are less crowded than usually appear in games of this type. This does make it easier to locate the items in the list displayed across the bottom of the scene. If an item in the list is coloured blue then an additional tasks will be required before it can be located. This task could involve opening a box or drawer or maybe joining two items together. You will be rewarded with one of the items found when the Hidden Object scene is completed. This item will be automatically added to your inventory.
The game contains a mixture of puzzle types that generally need to be solved in order to gain access to another area. In fact one type of puzzle that reappears from time to time is based on using lock picks to bypass a locked door. A Skip option becomes available after a period of time should the puzzle prove too difficult but this is not an option that should be needed by most players.
Occasionally you will encounter a scene that involves a Detective Mode. Marked by the appearance of several pulsing question marks, you need to find hot spots within the scene. I use the term hot spots because the mouse cursor glows brightly when it hovers over each of these spots. Once all the hot spots have been identified and encircled by a glowing ring, your alter-ego will walk you through what actually happened to produce the evidence found.
As you make your way through this game based on a reptilian god taking over the world, there are various achievements that you can gain for completing certain tasks. Among the tasks are those involving completing puzzles and Hidden Object sessions without using the Skip or Hint features or for playing with a cat (don't ask, I failed this one). A pop-up box advises you when you receive one of achievements which can be viewed from the title screen. You do not need to get all the achievements to complete the game.
The game is generally interesting with reasonably graphics and some good voice actors but it is rather sparse in content. Any reasonable player should complete the game in a couple of lengthy sessions. The game's ending does point towards the possibility of a follow-up title. Priced at £10.20, the game requires a 2GHz processor with 1GB of RAM and 1,5GB of hard disk space running windows XP and later.
http://www.gspgames.co.uk/games/9-clues-the-secret-of-serpent-creek-501062?meta=hiddenobject