NAD VISO HP50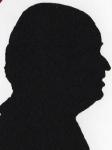 A set of headphones designed for use with Apple products but they work on other devices, Apple do have high standards – as well as high prices – so the headphones here give excellent sound quality as well as a good frequency range.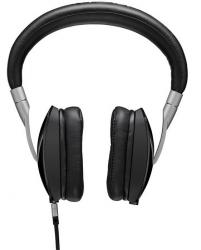 click image to enlarge
Yes as we mere mortals using a PC know Apple kit is expensive and these are designed for Apple use but they work just as well with a PC or audio system.
Open the box and you know it's luxury, first way it can be closed again as you do not have to destroy it to get the headphones out. A neat idea all the supplied accessories are in a central box – with lid – that tells you what is in it; this includes flight adapter and ¼ inch adapter as well as leads for the headphones themselves.
There is 3cm of movement on each arm of the headset; I found it fitted me perfectly with no expansion so they might be too big for a child or someone with a small head.
The padded headband is ideal for those of us who are follicly challenged with no metal or plastic rubbing on the head or neck.
The over ear earpieces fit well without compressing the ears themselves.
It comes with a small six side Quick Start Guide which has numerous illustrations as well as a very responsible side in five languages that displays maximum exposure to high decibels per day.
90dB 8hours, 95dB 4hours, 100db 2Hours, 105db 1Hour, 110dB ½ hour, 115dB ¼ hour, 120dB or higher avoid as this will cause damage. Please note these are maximum times far less is better. You do not need high dB to enjoy music.
I might be a pain for saying so but you get one pair or eyes and pair of ears both will wear during your lifetime you cannot get replacements.
Needless to say sound quality was excellent and you can hear things in music that other headsets often do not bring out.
The connection cable between the headset and your device is 1.2metre long with around 15cm between the earpiece and the phone answering control, this has three actions, play/pause and answer/end for a single press, a double press move forward a track and a triple press move back a track. Either end of this control will increase and decrease the volume. The cable itself is flat so is far less likely to tangle.
It has a zip up case supplied and the earpieces turn 90degrees for easy storage.
The earcups are designed to reduce external noise without being the over exuberant noise reduction systems that require external batteries to deliver.
They have 40mm drivers and these give a good range of sound that suit all sorts of music even when used with an audio system rather than for reproducing MP3 files.
I liked these and they remained comfortable even after several hours of use however as they are designed for Apple use and as I have only an iPod Touch I can't say I used them to their full extent on Apple kit, that did however work well with my audio system where the frequency ranges were far higher and lower than that generated by MP3 files and of course you hear far more with little sound compression.
The NAD VISO HD50 are available from the link below – or Apple stores – for £249 with free delivery.
http://www.sevenoakssoundandvision.co.uk/p/nad-viso-hp50on-ear-headphones
The full range of NAD products can be found http://nadelectronics.com/home