Puzzles in Various Locations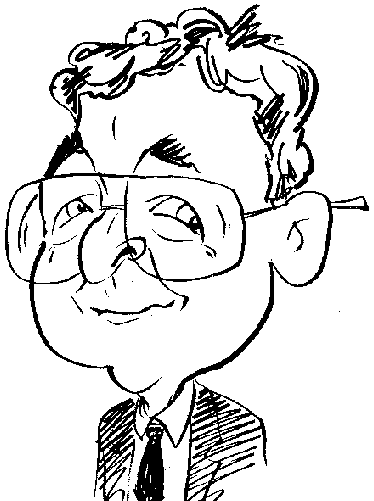 Review controls
It is time to grab your virtual passport as you travel to four different locations and test your puzzle solving skills.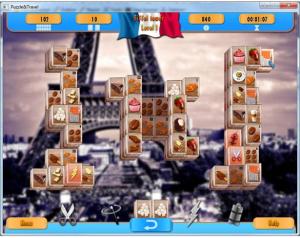 click image to enlarge
As its title implies, this next offering from the GSP catalogue of games gives you a mixture of puzzles and travel. Available as a download rather than a boxed product, Puzzle & Travel opens with a menu showing four attractive ladies representing the four starting points for your travels as you visit different areas and play various puzzle type games. The four main locations are France, Florida, Australia and Brazil which immediately begs the question as to which is the odd one out. Obviously the answer is Florida but as to why the developers have opted to include an American State with three countries is not one that I can answer.
Each of the four main locations is split into ten areas which need to be visited in turn as you follow a set route. Actually there is very little sightseeing involved but you are rewarded from time to time with pictures of different locations for completing the numerous levels making up places such as Brasilia, Rio De Janeiro, Brittany, Chateau De Cheverny, Everglades National Park, Orlando, Kangaroo Island and Queensland. Brief information is provided with the pictures.
Although the game features different types of puzzles, you only get to play a single type of puzzle in each of the four main locations. When visiting France you have to tackle the game of Mahjongg. This classical board game requires you to remove matching pairs of tiles from the playing area. Only tiles that are not covered and have either their left or right side free of an obstruction can be selected for removal. There is a choice of three different tile sets. You can opt for the Café (default), Gem or Chinese set.
As well as the normal tiles, each layout contains four special pairs that, once removed, can be used to remove other tiles. These special tile pairs are easily identified as they bear an image of scissors, magic wand, lightning bolt or dynamite. A single step undo feature is available when needed and there will be an automatic shuffling of tiles when no more moves are available. You are also kept up-to-date as to the number of tiles remaining and the number of pairs that are currently available.
By taking a trip to Florida, the type of puzzle changes to Match 3. Rather than create groups of similarly tiles by swapping adjacent tiles, you need to locate existing groups of three or more tiles over which you can drag your mouse cursor. These files then disappear and are replaced by others falling downwards. A layout is complete when all the highlighted areas have been cleared.
Again you have a choice of three tile sets. This time your choice is Gems (default), Cocktail or Nature. As before you can gain access to scissors, magic wand, lightning bolt or dynamite tools by clearing a path so that these tiles fall off the bottom of the grid.
Moving to Australia you are faced with a different type of Match 3 style of play. You are now in charge of a shooter that can move across the bottom of the screen. The shooter fires diamond shaped tiles towards a layout of other tiles. You need to add a tile to a group of 3 or more similar tiles. Tiles only remain if they come into contact with a free side of another tile rather than the point of the diamond shape.
You choice of tile set can be selected from Classic (default), Wood or Numbers. In some cases a removed group of tiles will release scissor, magic wand, lightning bolt or dynamite tools that you need to catch with the shooter. They can be used to fire at tiles you want to remove.
The final location of Brazil switches the puzzle focus to Sudoku. You need to complete 9 x 9 puzzles by filling in the blanks by using a suitable mini-pad on the right of the main grid. Along with the more usual type of number grid, you can also opt for Café and Nature sets. Options are available to switch on options to show errors and reveal possible numbers for unoccupied cells. Four lightning bolts are provided and these can be used to fill in a random cell.
The successful completion of each type of puzzle is rewarded with points. These points are calculated on the number of tiles destroyed or cells filled in with a bonus being awarded depending upon the amount of time taken. Scores are recorded in a top ten Champion table.
The game's graphics are suitable to the type of puzzle game play. There is some background music and sound effects but neither are all that impressive. Puzzle & Travel is priced at £10.20. System specifications call for a 1.0GHz processor with 512MB of RAM and 65MB of hard disk space running Windows XP and later.
http://www.gspgames.co.uk/games/puzzle-%26-travel-500933?meta=cardspuzzles