Edifier Bric Connect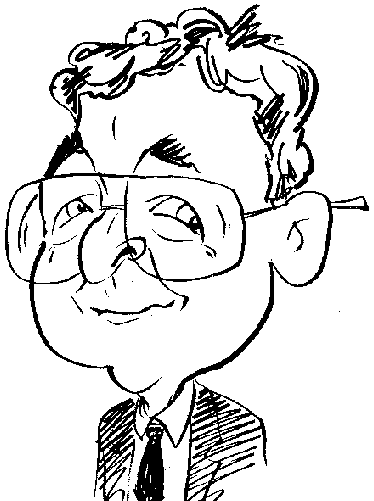 Review controls
Although our various mobile devices can play music, they often need help to produce quality audio. This next product offers to help.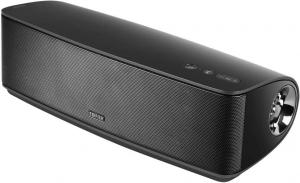 click image to enlarge
I have always looked forward to the arrival of a new speaker system from Edifier as the company's design department generally comes up with a shape that is a little out of the ordinary and brings a smile to my face (not a pleasant sight but one that I am stuck with as I do not fancy plastic surgery). However on this occasion, with the arrival of the Edifier Bric Connect, my first glance at this new product was tinged with a little disappointment. Having previously checked out units that were of a cylindrical, spherical, decapitated pyramid or one-eyed monopod shape, this latest offering seemed rather plain in comparison to the earlier offerings with regards to its shape.
The Edifier Bric Connect is described as a portable Bluetooth Speaker Set with speaker phone capability. While it is possible to power this unit with six AA batteries, it is perhaps a little too bulky, and weighs 1.0 kg, for carrying around with you unless you are making your way to an outdoor event during which music will be played and delivered through the unit's 70 mm full range speaker drivers with bass enhancement.
This one-piece speaker set is available in a choice of white or black (more like a dark metallic grey if my review sample is anything to go by). The elongated speaker unit has dimensions of 30 x 9 x 13 cm (W x H x D) and slopes gradually from the front to a curved back. Arranged along the top right corner are buttons for power and various speakerphone options placed either side of an indicator which glows a different colour to identify the mode input. Next to these buttons is a volume rocker.
Located on the rear of the speaker are sockets for mains power and AUX connection (appropriate leads are supplied for both these features). The battery compartment is on the base of the unit along with a feature that I initially failed to notice. Tucked away in its own slide-into slot is a small remote control device.
The remote control has eight bubble-style buttons for activating various features. You can turn off the speaker or put it on standby; adjust the volume level; play/pause and switch between tracks in either direction; handle speakerphone tasks; plus switch between Bluetooth and AUX input modes. For some of these controls the paired device does need to support AVRCP (Auto/Video Remote Control Profile). I was a little surprised to discover that selecting input mode was only available from the remote unit especially as the remote is small enough to be easily misplaced thus leaving you without any method of changing the input mode.
Pairing with a variety of Bluetooth audio devices was among the quickest I have encountered with an almost instant response on a couple of occasions. For music playing devices that do not support Bluetooth, you can use the AUX socket on the rear of the Edifier Bric Connect. Edifier has included an audio lead for this purpose. The lead was of a generous length of 165 mm.
This feature came to light when I used the remote control device to quickly switch between two devices, one linked via Bluetooth and the other using the AUX connection, supplying the audio output. Normally when I check the audio level from an AUX connection I discover that the volume level is lower than that received from Bluetooth. However this was not the case with this Edifier model and the volume was of a similar level whichever device was providing the output.
As mentioned earlier, the Edifier Bric Connect can act as a speakerphone. When paired to a Bluetooth phone, you will be able to use the buttons on the top of the speaker or remote control unit to accept, reject, put on hold and send to the handset's answer capability.
The Edifier Bric Connect is a well designed speaker unit that can deliver reasonable quality audio from a Bluetooth pairing and AUX connection. This product has been priced at £79.99 and is available from Microdirect and other leading retailers.
http://www.edifier-international.com/products/edifier-image/bric-connect