Can You Defeat the Wolf Man?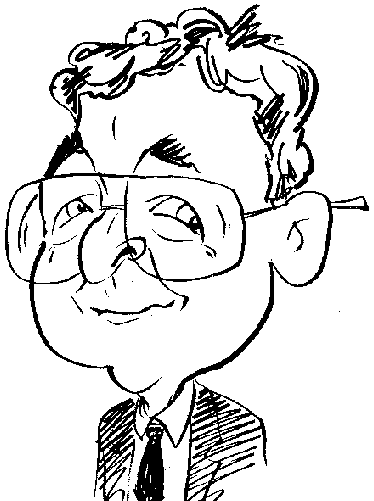 With the name of this game's location being set in Lycan Isle, you have a clear indication that a wolf will have an important role to play in an offering from Avanquest.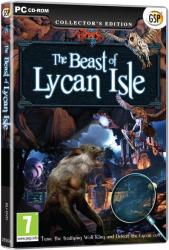 click image to enlarge
The Beast of Lycan Isle is a Hidden Object game that is available on Avanquest's GSP label in Collector's Edition format. Along with the main game, you get a bonus chapter, concept art, deleted scenes and an integrated Strategy Guide. Apart from the Strategy Guide, which is accessible immediately, the other extra items do not become available until the main game has been completed.
When setting up your named game profile, you can independently adjust the volume levels for music, sound effects and the spoken dialogue. There are options to play in full screen mode, but not widescreen, plus choose between Casual or Expert difficulty level. You get more hints and navigation aids when you select Casual mode for a more relaxed gaming experience. If necessary these settings can be adjusted at any point during the game.
In this game you take on the role of Luna who is responding to an appeal for help from her friend Tara. Following the discovery of an unearthed artefact, Tara feels she needs Luna's expertise to help decide whether this recovered object might have some connection and prove the existence of the legendary cult of the Madra Alta or Wolf Man who was reputed to have been active in the area around Lycan Isle in the past. A cut-scene, which you can skip, will introduce you to this situation as you make your way towards an expected meeting with Tara the next day. Of course being an experienced gamer you know deep down that this meeting will not take place as other events intervene.
This opening scene of this game is certainly innovative as you awaken from a night's sleep to be confronted by a fuzzy, flashing rather dark scene. The flashing is being caused by the alarm clock that awoken you and will need to be turned off. Taking your glasses from the bedside table and putting them on with clear the fuzziness. Finally you can pull the light cord to brighten up the room but then all the lights fuse. This is a nice opening to a game that sets you on a task-based adventure spread over five chapters.
Your full screen view of your adventure is overlaid with various tools, the majority of which are arranged across the bottom of the screen. Your rechargeable Hint feature sits in the lower right corner. While this Hint feature can pinpoint required objects when you are conducting a search, it rarely comes to your rescue with advice as to which direction you need to take in order to reach your next port of call instead it reminds you of the current task.
Taking up most of the bottom screen is your inventory. This feature uses a colour scheme to indicate the status of certain items. If an item glows blue then it can be used immediately to complete a task. Red items are yet to be located but they are right in front of you waiting to be located as part of a Hidden Object session.
Residing in the lower left corner of the screen is your notebook. When you open up this notebook, it divides its content into sections for general notes; clues specific to Tara (there are ten of them in total); the status of a magic amulet that you collect at some point during the game; a map that needs to be built up from various pieces located in different scenes; and you personal communicator. While the map will show your current location and where you need to be in order to complete the next task, it does not possess the ability to transport you between locations. The Strategy Guide is accessible from the top right of the screen.
Playing like one of those nightmares that seem to place you in a series of situations that bares no resemblance to the real world, the Beast of Lycan Isle features shadowy figures, strange creatures and enough puzzles to keep you thinking as to the best way of solving them in order to proceed. As you explore the various scenes your mouse cursor will change shape to indicate when various actions are possible. When your cursor takes on the shape of a hand, it means you will be able to pick up an object that will be added to your inventory. An arrow cursor will point towards the entry point to another scene. Finally when your cursor becomes a magnifying glass, you will be able to zoom in for a closer look at an area.
From time to time you will encounter other characters that add to the nightmarish aspect of the game. Sometimes these encounters will involve conversations using real voices for both your character and the other party. These conversational sessions can point you towards your next task as can your personal communication device which you locate at an early stage of the game. This communicator plays back disks which are concealed in various scenes.
Rather than present you with scenes that need to be specifically accessed in order to search for a list of objects, this game has opted to integrate any Hidden Object searching into current scenes. Images of objects concealed within the current scene will appear in your inventory area. These items, once they have all been located, will then be used to repair or complete an artefact or machinery within the scene. This approach does help the flow of the game.
The puzzles dotted throughout this game are varied in type and generally suit the style of the game. They are often challenging enough to tempt you to make use of the Skip option which appears after a suitable delay.
The game's scenes are well drawn with interesting animations and plenty of details. There are atmospheric sound effects and voices that suit the character to which they belong. Priced at £10.20, The Beast of Lycan Isle should keep you enjoyably entertained for many hours. System requirements call for a 1.0 GHz processor, 512MB of RAM, 960MB of hard disk space running Windows XP and later.
http://www.gspgames.co.uk/games/the-beast-of-lycan-isle-500638?meta=hiddenobject