Arizona Rose takes on Blackbeard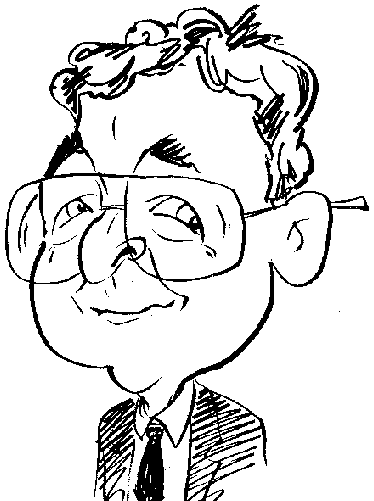 It is time to embark on a treasure hunt that will require a logical approach in order to succeed. Are you up to the task?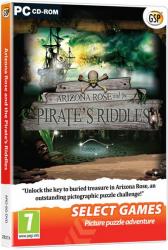 click image to enlarge
Available from Avanquest on its GSP game label, Arizona Rose and the Pirate's Riddle is classified as a picture puzzle game. In this mixture of picture puzzles, hidden object searching and mini games, you take on the role of Arizona Rose, who is a collector of antiques, as you search for the treasure that Blackbeard looted from different vessels and attacks on other locations during his infamous life as a pirate.
Options are available to adjust the volume level of background music and sound effects. You can also opt to play this game in full and wide screen mode while making use of a custom cursor in the form of different pirate style cursors for different actions. When playing the game you have a choice of Custom or Hard level. With the former you get a tutorial with easy puzzles at the start of the game. There is no tutorial and you start off with hard puzzles when opting for the Hard level.
The game is based on a sort of treasure hunt to discover the ill-gotten gains of the 17th Century pirate, Edward Teach, who is probably better known as the infamous Blackbeard. In order to protect his wealth, Blackbeard had it buried in different locations within the Caribbean. Those who carried out the heavy work of doing the burying were undoubtedly rewarded with permanently retirement from the world of the living. The locations of the loot were concealed in coded maps. These maps form the major part of this game and relate to a layout of various islands. You need to visit these islands in a specific order to solve the puzzle pictures that are found there.
The puzzle pictures that make up the maps consist of rectangular layout of tiles in rows and columns that conceal a picture clue. Some of the tiles need to be retained for turning over while other tiles need to be discarded. In order to help you make the decision which tiles should be kept and which need to be discarded, numbers appear to the left of each row and the top of each column of tiles. These numbers inform you as to the number and arrangement of tiles that need to be kept.
Using logic, you need to decide how the groups of tiles fit within a row or column. When selecting the tiles to keep or discard, you need to use the appropriate tool. Using the wrong tool on a tile counts as a mistake and you are only allowed a limited number of mistakes. This task can be both challenging and addictive. Hints are available in the form of oyster shells while power-ups can be gained to help solve a particular picture puzzle. Points are awarded for the successful completing of a puzzle and you get trophies for achieving certain set targets. Make too many mistakes and a puzzle will need to be retried.
Most of the various locations will also contain a hidden object scene. You will be shown a number of images that you need to locate in the scene. As each item is located its image will be ticked. One of the items you need to find will have been broken up into parts which you will need to locate before the item is reconstructed.
As well as the hidden object scenes, the game will feature a few mini games. These mini games are varied in their type and can be quite challenging. You do get an option to skip a mini game if it should prove too difficult. Generally the successful completion of a mini game will result in you receiving a power-up that can be used to help complete one of the picture puzzles. The game would have benefited from a more even mix of the different elements to help give you a more varied diet of game playing action and break up the 200 picture puzzles.
The game's graphics are suitable for the style of game play while background music and sound effects can be adjusted according to your taste. Priced at £10.20, Arizona Rose and the Pirate's Riddles requires a 1GHz processor with 512MB of RAM and 135MB of hard disk space running Windows XP and later.
http://www.gspgames.co.uk/games/select-games-arizona-rose-%26-the-pirates-riddles-500751