Kobo Book Reader Aura HD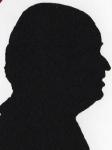 Review controls
A somewhat different book reader in that the shape of this near 7inch offering is more like a book with the bulge in the middle makes it easier to hold. It also has a backlight when lack of daylight means you need it.

click image to enlarge
The Kobo Aura HD eReader measures 17.5x12.7x1cm but the width is only 0.5cm at the edges. The screen is 13.5x10.5cm giving the notional diagonal imperial measurement of 6.8inches. The screen display is 1440x1080 made up of 265DPI. The unit weight is 240grams.
It is an e-ink display and according to the Kobo CEO it is the biggest e-ink display in the world.
In the box are the Aura HD a micro USB to USB cable and a small Getting Started Booklet.
The reader is totally touchscreen. The only controls on the unit are the on/off and sleep button top right edge with the backlight button to its left. On the base there are micro USB connections for charging and connection to PC and beside that a micro SD port.
When you switch on the home screen shows what books you have – initially this will be the getting started manual only – however once you have setup your Wi-Fi connection then you can purchase books from the Kobo website which are then downloaded and appear on the homepage.
There are ten illustrated pages in the Quick Start Guide that should be enough to allow you to control your device.
The basics are Buy a Book, Read A Book, Look Up Words (it has a built in dictionary), Read at Night, Sync your Library (this will require a PC or other supported device), Sleep or Power Off and finally it shows the options available from the Home screen that allow you to change text size, zoom into and out of images and the other tools.
Even though I got this device a few days before the launch date after setting up my Wi-Fi I had to do two software updates, since then in the weeks of use no update were required.
The shape is certainly more like a thin paperback than other book readers, it matters not if you cradle it or hold in a single hand it does feel like a book as the centre is thicker than the edges.
It comes with 4GB of internal memory – that is a lot of books - and you can increase this with the addition of a micro SD card up to another 32GB.
You can browse from the Aura HD or from your PC. If you purchase from the latter then you will need to sync to update your library.
The 1GHz processor means that purchasing from the device is still a pleasant experience.
There are a number of fonts and each can be shown in several sizes.
After a period of inactivity – no page turns – it will enter sleep mode to return from this a simple slide of the on-off switch brings it back to life. From powered off you have around a 20 second delay to bring it back to either the Home screen or where you last left off reading.
The difference between e-ink and backlit readers is that power is only used to reposition the ink – page turning – so when powered off or in standby you get an image displayed that uses no power if off for an hour, a day or a week.
The unit I have is black but I am told they will also be available in Brown and Ivory. Perhaps they have missed a trick by not having a pink one!
For those who want to try before you buy W H Smiths are converting parts of 100 stores round the UK to have special areas where you can try out the various Kobo offerings and once you are happy they will configure it for you in store.
While the largest name in book readers is Kindle this latest offering from Kobo could well mean they have a serious rival at the high end. It is still small enough to fit in a larger pocket and having backlight as an option is a plus.
The Kobo Aura HD is available from the link below for £139.99 with free delivery.
http://www.whsmith.co.uk/Products/Kobo-Aura-HD-eReader-Black+General-Electronics+36495993