American Pickers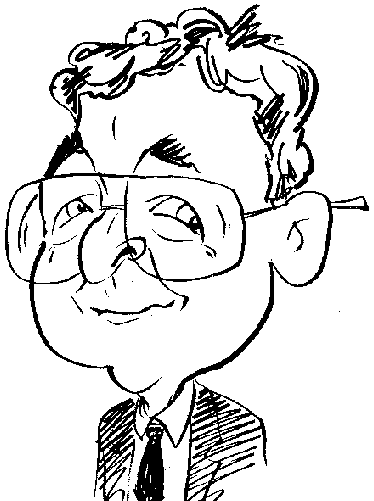 Review controls
Looking for bargains and then selling them for a profit is the work undertaken by the American Pickers
Buy Now!
Avanquest American Pickers
Direct from Avanquest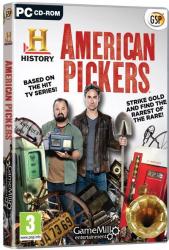 click image to enlarge
According to information gleaned from a quick Internet search, American Pickers is an American (not surprisingly) reality show that appears on the History Channel. Travelling around American are Mike Wolfe and Frank Fritz who search through cast-off items that they can purchase and then sold on at a profit. Managing the Home Office is Danielle Colby-Cushman whose role is to line up locations for the two boys to put their pack rat skills to the test. GameMill has turned this show into a game appropriately entitled American Pickers which is now available from Avanquest.
The game is basically of the Hidden Object genre with some buying and trading sessions tacked on at various locations. There is a slight profit making element as well but more on this a little later. You start off the game by creating your own profile. Identified by a name, this profile consists of the volume levels for the background music and sound effects plus whether the game is played in full screen mode or not. While I was not surprised to discover that there was no choice of difficult levels, I was surprised to find that the program does not retain the name of the last person to play the game. Every time you start American Pickers you will need to select your profile even if it is the only one available.
You take on the role of an apprentice picker as you learn the tricks of the trade from Mike and Frank. Actually these two do little apart from indulge in some banter, which, like most of the other conversational interludes in the game, is in printed text format only. There is some vocal commentary but it does not come from the two main stars. You are left to do all the work as you find the objects, make purchases and even select which of the available locations you will visit.
Each location consists of at least two scenes which depict a collection of items that have been haphazardly scattered around an area. Running across the bottom of the scene will be a list of items that you will need to locate within the scene. As each item it located, it will disappear from the scene and in some instances you will be rewarded with cash which is automatically added to the bank balance used to make purchases. The item's entry in the list will change colour to indicate it has been located.
As some of the items are rather small and so easily concealed within dingy scenes, there also could be some confusion as items are listed using American terms which you might not be familiar with, you could find that the Hint feature will need to come to your rescue. When used, the Hint feature will encircle a random, yet-to-be-located item. Although the Hint feature will need time to recharge after each use, this operation is one of the quickest I have encountered, requiring less than 10 seconds before it can be re-used.
While you can move between scenes before locating all the listed items, it is preferable to find all the objects first before moving on to the second or third scene in that location. One reason for this is that each scene contains a special item that is not listed. When all the other items have been located in that scene, a magic eye feature becomes available. This displays a hot/cold guide to show you how near your cursor is to the special item. When all the items in a location have been found then there will be an option to purchase certain objects from their owner. While you have the choice of whether to buy or not, there is no bargaining over the price you will need to pay.
Subsequent visits to locations are often required. On these visits you will be looking for items that have been requested. You could be looking for items such as golf clubs, weather vanes or tarot cards. Again these items can be purchased once found. You will also be offered the opportunity to trade for a mystery item by finding some object that the owner of that location wants. This could be a pick axe, gavel or Samurai sword that you will need to keep a look out for in other locations.
From time to time you will need to off-load your purchases at Mike and Frank's shop from there they can be sold. Some special items will be reserved and put on display. As with buying goods, you have no input as to the prices you will receive for the various items. However in most cases you do make a reasonable profit which goes towards your bank balance and can be used for future purchases.
The game's graphics are adequate without being anything special. There are some real voices used but these do not include the banter between Mike and Frank. Fortunately there is an option to skip any of these printed conversational interludes and get back to the main action of locating Hidden Objects. I feel this title is only likely to appear to those who find Hidden Object games hard to resist.
Avanquest has priced this game at £10.20. System specifications call for a 1.2GHz processor with 256MB of RAM, 300MB of hard disk space, support for DirectX 9.0c running Windows XP and later.
http://www.avanquest.com/UK/software/american-pickers-167347?meta=play&cat=casual-games