Murder and Arson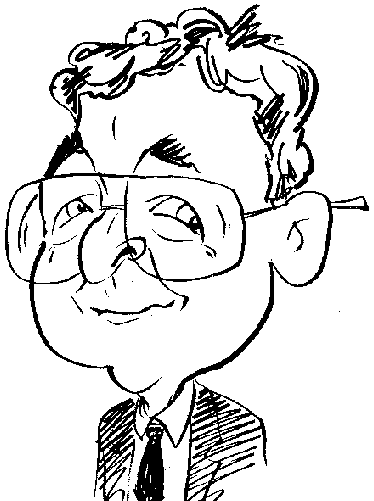 Review controls
Fancy being the editor of a city newspaper? This is the role you play in a game entitled The Mystery Novel.
Buy Now!
Avanquest The Mystery Novel
Direct from Avanquest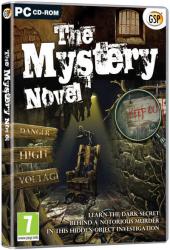 click image to enlarge
The Mystery Novel is a game that is described as a Hidden Object Adventure offering with a supernatural twist. You are cast in the role of the new Crime Editor of the City Times paper. Your predessor at the paper had been investigating a mystery surrounding the assassination of Mayor Lambert as he opened a brand new prison for the community. The assassin was quickly identified, captured and executed. However during the execution the prison was mysteriously burned to the ground. Your first task in your new job is to investigate the circumstanced behind the assassination and the fire that followed it.
Unlike most other titles of this particular genre, there is no choice of playing mode. You can adjust the volume levels of both the background music and sound effects plus opt to play in full screen mode but that is the limit of customisation that is allowed. An optional interactive tutorial is available. This tutorial will provide information regarding the various types of cursor indicating when you can examine or interact with an item plus the directions in which you can move around in this environment and when a piece of evidence can be examined.
Surprisingly, as you are cast in the role of the Crime Editor of the City Times, there is no journal or notebook feature. You do not actually need one as any information required will become available when required but it is a surprising omission all the same. There is an inventory which remains concealed at the bottom of the screen until touched by the mouse cursor. This inventory features chevrons at either end for when you need to scroll through items. The recharging Hint feature is represented by your character's portrait which, unlike Dorian Gray, ages as your investigation proceeds. This is part of the game and so I will not spoil it for you by revealing how this aging concept fits in.
When examining objects or areas of a scene, an overlaid window will appear. Generally these windows automatically close when the task has been completed but there were occasions when you need to close the window manually. There was also one occasion when I became trapped in my own office with no visible means of exiting or selecting any item in the room as the cursor refused to switch from its default appearance. It was not until I closed down the program and then restarted it that the mouse cursor changed shape and I was able to select items and exit from the room.
While you have a reasonable amount of freedom in moving around some of the various locations that make up this game, you do need to carry out certain tasks before you can make progress and open up areas. Often actions and tasks are linked together and will need to be completed in a specific order. As a result, you spend a great deal of time and energy wandering around looking for the correct tool to open up the next stage of the game.
From time to time you will need to complete various mini-games. Generally these games are challenging and fit their use in the game. A Skip option will become available after a short delay enabling you to by-pass any puzzle you find too difficulty.
Hidden Object game play follows the standard pattern of presenting a fairly cluttered scene from which you need to locate all the items presented in a list across the bottom of the scene. There were times when I disagreed with the naming of objects, for example a dustpan is not a shovel, but what was more annoying was when an image of a bottle was accepted in one scene but not in another – you needed to find another bottle.
Hidden Object game play is also used as a means of bringing the game to a conclusion. You will be challenged to defeat the force of evil (remember the supernatural twist mentioned earlier) by finding all the items in your list before this malignant being does the same. This challenge can be replayed as many times as you need in order to win.
While the graphics and animation featured in this game are reasonable, there is some repetition. One example of this was the appearance of a mouse scurrying across a room whenever you entered a particular scene. This is an average title that should not keep too occupied for too long. Priced at £10.20, The Mystery Novel requires a 1GHz processor, 512MB of RAM and 200MB of hard disk space running Windows XP and later.
http://www.avanquest.com/UK/software/the-mystery-novel-166641?meta=play&cat=casual-games